REAL SOCIEDAD
Barcelona see Willian José as their striker solution
Barcelona want to know how much he would cost and Real Sociedad might be willing to listen but the dust has settled on Willian José's push for a move away.
Imanol Alguacil has grown tired of the Willian José situation. The Real Sociedad manager's thoughts are clear and the matter is settled for him. The transfer market is closed and the Brazilian is still part of his team and he needs all of his players tuned in for the remainder of the season. They have a lot to play for and don't have the luxury of carrying anyone.
The striker started against Athletic Bilbao on Sunday and that was evidence that Alguacil is still relying on him. Alguacil wants to put it behind him but he has to take into account what others want too. Specifically, Barcelona, who are keeping their options open and the mess untangled at the Anoeta
They have spoke with Willian José and are at the point where they consider him the priority as they seek out an Ousmané Dembélé replacement. The French attacker will undergo surgery on Tuesday in Finland and is expected to be out for several months. That allows them to sign an emergency signing. Tottenham were linked with the Brazilian but that deal never happened after Willian José tried to manufacture a move out of the cub. The belief was that he would leave in the summer after that failed move but Barcelona could offer him an out before then. That is to say, Real Sociedad might be willing to listen to an offer for the player.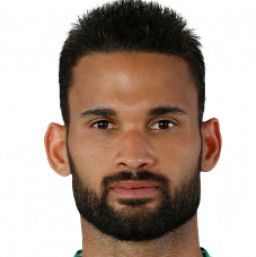 Alguacil does not want Willian José to leave
The club have asked Alguacil his opinion, however, and it was unequivocal. Willian José should not leave. He has forgiven him for his attitude when Spurs turned him head and he has integrated back into the squad and team. His teammates have forgiven him too and the fans seem keen to put the issue behind them as was evidenced on Sunday when he recieved applause when subbed off during the Basque derby.
Willian José has changed his tune, and is not pressing for a move away. He appreciates how he has been treated in the last couple of weeks because he felt as thought the fall-out from Mourinho's interest and his unhappiness would be worse. After asking for forgiveness in a public video to La Real fans, asking away again doesn't make any sense especially given that good treatment afforded to him. The club know that if Barça want him, it's because Setién has asked specifically for the Brazilian as he wanted him at Betis for two summers ago without any luck. We will see if Barcelona make a formal big, something that has not happened yet according to Real Sociedad. It's also something that haven't ruled out.