Inter Miami facing name change after Inter Milan lawsuit
Just when David Beckham thought his team was ready to make a perfect debut in the MLS, Inter Milan's legal action means there could well be a change of plans.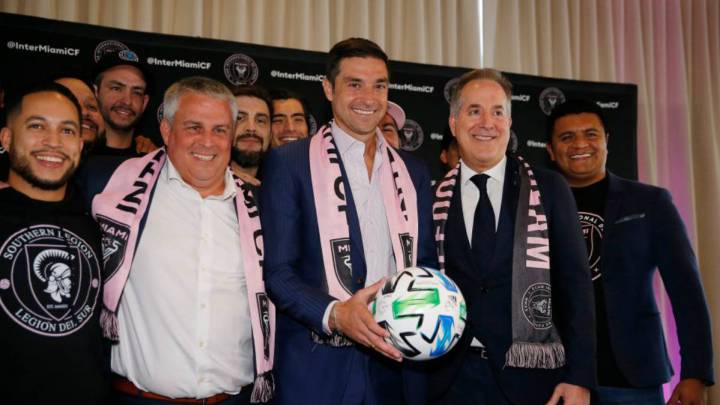 Last week David Beckham used his social media accounts to show Inter Miami's fans all the hard work they have been putting in ahead of their season debut in Major League Soccer.
However, the name, Inter Miami CF, chosen for the outfit by the former England captain and his partners has not gone down well with historic Serie A club Inter Milan, with the Italian side claiming that the term "Inter" is synonymous with its club and no one else.
The week got off to a bad start for David Beckham's new franchise with the news that they had lost a key argument in the lawsuit. According to Law.com the U.S. Patent and Trademark Office (USPTO) dismissed one of the MLS club's two arguments and if they decide to appeal they will most likely lose.
The USPTO found that the MLS failed to adequately plead its section 2(d) [likelihood of confusion] claim.
What is next for Inter Miami
Inter Miami could be forced to change their name if Major League Soccer does not manage to successfully present a new argument in court. In order to prevail on the merely descriptive claim, Inter Miami also appears to have an uphill battle, as it will have to show that Inter is not meaningfully distinctive as an indicator of Inter Milan.
Inter Miami could lose billions of dollars
Inter Miami has already shipped a large quantity of merchandise for sale with their new logo and name. They are also using their name in relation to the new stadium, currently under construction, meaning the costs could be enormous if they fail to win the lawsuit. David Beckham's franchise could be forced to change their name, logo and start from scratch less than a month away from their season debut.