Ángel to Barcelona? No saying no to Blaugrana, Getafe chief admits
Getafe president Ángel Torres says Barcelona haven't made contact over Ángel Rodríguez, but admits he couldn't stand in the striker's way.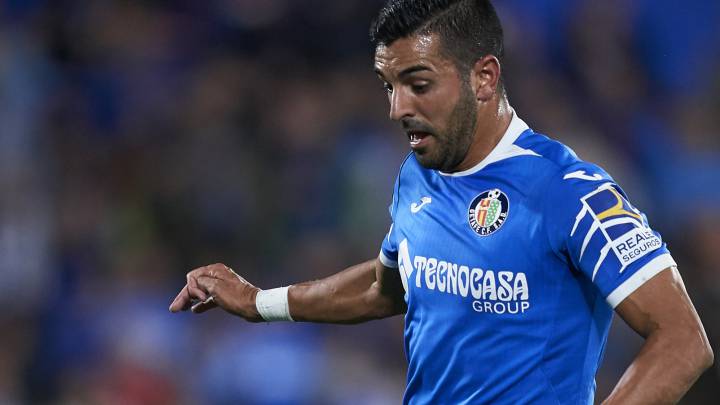 Getafe's president has admitted he couldn't stand in Ángel Rodríguez's way if Barcelona came calling - but, amid rumours of Blaugrana interest in the striker, says the club have not made any contact with him over the 32-year-old.
Speaking to Catalunya Radio ahead of Getafe's LaLiga visit to the Camp Nou this weekend, Ángel Torres said he expects Barça to look elsewhere as they bid to make an emergency signing in the wake of Ousmane Dembélé's season-ending injury.
Ángel Torres' interview with Catalunya Radio:
Barcelona interest in Ángel:
"I couldn't deny a lad the chance to go to a top club like Barcelona. You can't say no to Barça, be it a player or a sporting director that they ask you for. I've also asked them for one now and again. The release clause [set at 10m euros] wouldn't be a problem."
No word from Barcelona about striker:
"I haven't heard anything or been given any indication that they are going to try to sign Ángel. I don't get the impression that he'll be the player they choose, but, either way, we'll see each other on Saturday and perhaps there'll be a surprise then, although I don't think there will."
Conversation with the player:
"I told him to be calm, to keep on scoring goals and what will be will be. Who wouldn't like to go to Barcelona? But as things stand no contact has been made."