Cruz Azul defeat Chivas in the week 6 of the Clausura 2020
Chivas has not won a game since the first week of the semester and on Saturday night they suffered yet another loss against a main rival.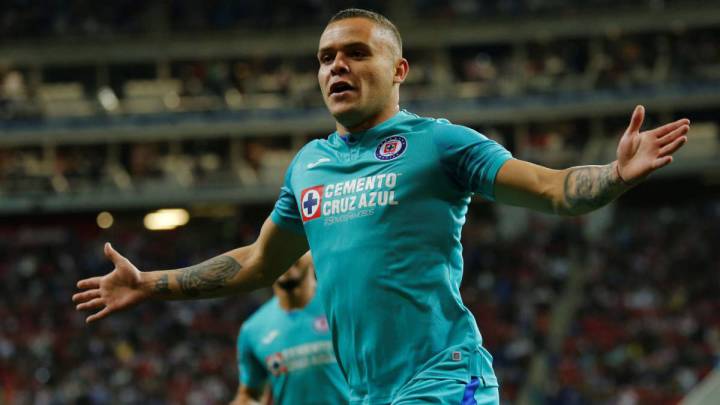 Jesus Corona, who was questioned for a mistake a few weeks ago had a great night against Chivas and helped his Cruz Azul side to secure victory on Saturday night at the Akron stadium.
With this result Guadalajara's coach, Luis Fernando Tena is under added pressure if things don't improve for Chivas in the near future.
Given recent results, Tena decided to change the lineup for this week and he benched Macias, Ponce and Javier Lopez for the match against Cruz Azul. He opted for a more offensive approach, putting Brizuela and Calderon as wingbacks with Antuna and Angulo playing further forward.
Jonathan Rodriguez was on target in the 8th minute after Jesus Molina and Gilberto Sepúlveda failed to stop the striker entering the box. There was nothing Chivas' goalkeeper Antonio Rodriguez could do to stop the goal.
Two minutes later Antuna has another chance to dribble inside the box when he is tackled by Aldrete and the referee calls a penalty against Cruz Azul. The decision is checked by the VAR and Alexis Vega ties the game for Chivas during the first half.
Seven minutes later Adrian Aldrete makes a perfect free kick that Antonio Rodriguez tried to block but the balm ends up in the net and just like that Cruz Azul is ahead 2-1 before the first half.
Once again Uriel Antuna is face to face with Jesus Corona but the ex Galaxy player fails to score and Cruz Azul go to the locker room winning the game 2-1 with 45 minutes left.
Towards the end of the game Uriel Antuna does everything right but can not finish the action and Corona once more keeps the score 2-1 in favor of the visiting team.