ATLÉTICO MADRID
Gabi on Barcelona: "The whole thing is a circus"
Gabi spoke to El Larguero about Atlético Madrid's win over Liverpool in the Champions League, criticism of Cholo and internal Barcelona row.
Gabi spoke to "El Larguero" after Atlético Madrid's victory over Liverpool on Tuesday night and also touched on topics such as Xavi as the manager of Barcelona, the current situation at the club and criticism of Cholismo.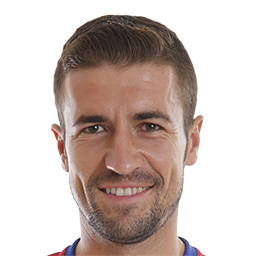 Criticism of Cholo: "I can't talk about other people's opinions. Simeone has plenty of credit. He has the player who fight for titles and and he has a reputation of improving. He'll decide when he goes."
Cholo's assistant manager: "These rumours happen. I just keep playing. I know the dressing room, but I don't know if it's the moment. If it comes, I'll make a decision. Not, with Cholo, I speak less. I spent eight years with him helping. I would learn a lot from Cholo although I know how he works. It would be a masterclass and if the situation arose, I'd think about it. With Xavi, they're poles apart. But like he has given us results, Xavi has given us results here in Qatar."
Xavi's chance to manage Barcelona: "We didn't know until he told us. I think he was sure. Xavi knows that the opportunity will come."
Abidal and the Barcelona situation: "The whole thing has been a circus. These situations make Barcelonismo look bad." 
Cerezo's comments on Anfield: "He is putting pressure on. He's used to the Wanda Metropolitano."