Manchester United would rather sign Diogo Jota than Raul Jimenez
Jimenez has been linked with the Red Devils due to the great campaign he is having with Wolves but now they have set their eye on his teammate Jota.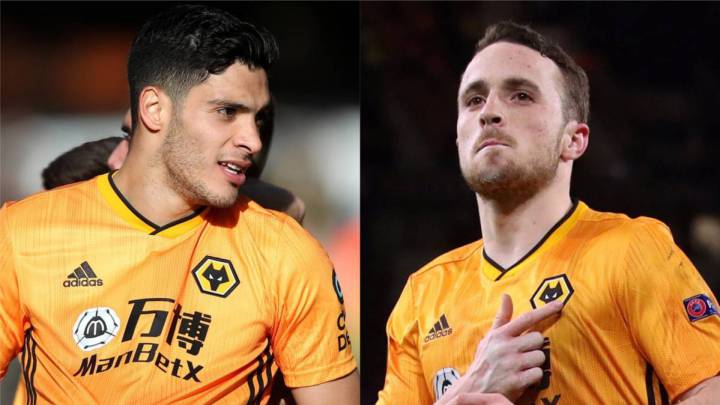 Raul Jimenez is having a great season with Wolverhampton and many teams in the Premier League have inquired about the Mexican striker. When the January transfer window opened there were rumors that Manchester United was interested in signing Jimenez but now things have changed because the Red Devils are really interested in Diogo Jota, Jimenez's teammate.
According to the information from the Daily Express, Manchester United are now interested in Raul Jimenez's teammate, Diogo Jota and the Red Devils are willing to pay Wolverhampton 50 million euros for the portugues striker this summer. Jota scored a hat-trick in the Europa League and two goals against Norwich City in the Premier League last weekend.
Wolves could make 100 million if they sell Jimenez and Jota
Manchester United could sign Raul Jimenez and Diogo Jota if they wish and pay a total of 100 million euros for both players. According to Sky Sports and Goal the Red Devils would like to sign both players and pay 50 million for each one this summer prior to the beginning for the 2020/21 campaign.
This season Jimenez has scored 12 goals in the Premier League and 9 in the Europa League for Wolverhampton.