Messi has disappeared without Ronaldo in Los Clásicos
The Barcelona superstar has neither scored nor provided an assist in any of the Clásico fixtures of the post-Cristiano era.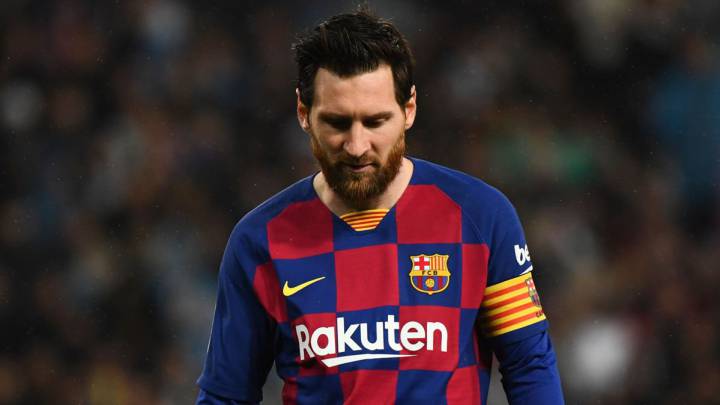 Cristiano Ronaldo's departure has significantly weakened Lionel Messi's presence in Clásico encounters.
The Barcelona captain has provided neither a goal nor an assist in his five meetings with Real Madrid since the Portuguese star left for Juventus in the summer of 2018. Most recently, the 32-year-old striker failed to score at the Bernabéu on Sunday night as Ronaldo watched on from the stands.
These stats are in stark contrast with the 21 goals the Argentine star scored in 33 games against Cristiano at Madrid. In fact, he scored in all of the last few Clásicos he played against the former Blancos forward.
Messi's record in last few Clásicos of Ronaldo
Messi netted a brace in the LaLiga visit to the Bernabéu in 2016-17, scoring the 92nd-minute winner in the 3-2 victory for the visitors. In the 2017 Spanish Supercup, he scored in the first leg at Camp Nou, which Madrid won 3-1, but not in the second leg (although, interestingly, Ronaldo was suspended for that second leg). In the following league meetings in 2017-18, he managed a goal in each: in the 3-0 win at Bernabéu and the 2-2 draw at Camp Nou.
Last season, the Argentine marksman missed the first Clásico of the post-Ronaldo era through injury, as Barcelona thrashed Madrid 5-1 to hammer the final nail in the coffin for then-coach Julen Lopetegui. After that, he failed to score in both legs of the Copa del Rey semi-final (1-1 at Camp Nou; 3-0 to Barca at the Bernabéu), as well as in the proceeding LaLiga visit to the Spanish capital, where a lone Ivan Rakitic goal secured the win for El Blaugrana.
This season he has played out both league Clásicos without beating Thibaut Courtois. Though, there is still a small possibility that the two clubs could meet in the Champions League, which would give Messi another opportunity to score against the eternal enemy this season.