Marega responds to €714 fine for racism: "Can I pay it for them?"
The Portuguese league fined Vitória Guimarães €714 for racial abuse aimed at the Porto striker, drawing a sarcastic response from the player.
Porto striker Moussa Marega has responded to the Portuguese Liga's decision to fine Vitória Guimarães 714 euros for racially abusing the Mali forward during a league game at the The Estádio D. Afonso Henriques on 16 February.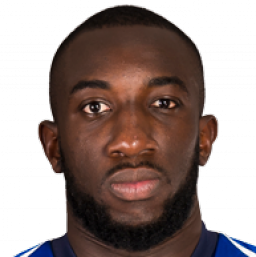 "No! It's too much! Can I pay it for them?" the Porto striker, who walked off the pitch in protest during the match in the face of racial abuse from sections of the home support, posted on social media.
Marega's team-mates tried to encourage him to stay on, but he was eventually helped down the tunnel and displayed his middle fingers to the supporters. 
Portuguese Liga fines Guimarães more for flares than racism
After the match, he posted on Instagram: "I would just like say to these idiots who come to the stadium to make racist chants … go f*** yourselves." 
The Portuguese league disciplinary committee also applied other fines on Guimarães for incidents during the game, including 4,017 euros for bringing flares into the stadium, 3,392 euros for throwing objects at the Porto bench and 7,140 for removing and throwing seats.