FRANCIA | PSG
Mbappé: PSG willing to sacrifice Neymar to retain France star
The Parc des Princes board will not rule out any transfer this summer, except for that of Mbappé, who will be offered a club record salary to stay in Paris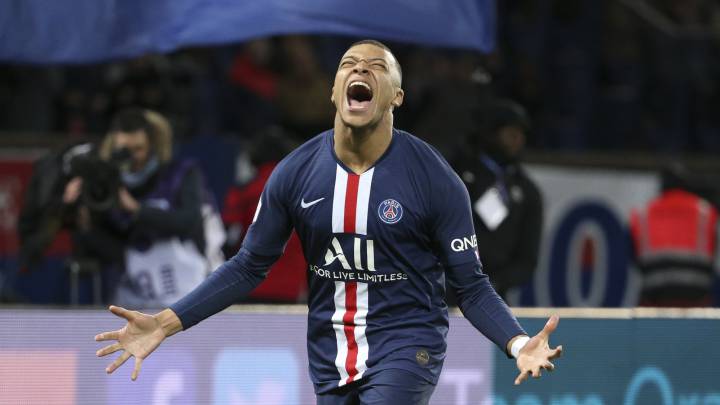 PSG are determined to pull out all the stops to keep Kylian Mbappé at the Parc des Princes this summer and will not rule out the sale of any other member of Thomas Tuchel's squad to retain the France star, even that of Neymar.
Nasser Al-Khelaifi has made Mbappé's contract renewal his priority and an offer has been on the table for some time, although the 21-year-old has yet to put pen to paper. It is understood that PSG are willing to offer Mbappé one of the most succulent salaries in world football and to break their own club record for a single player in order to persuade the France international to sign an extension beyond the end of his current deal, which expires in June 2022.
PSG's anti-Real Madrid plan for Mbappé
Real Madrid have for some time been patiently planning a move for Mbappé and PSG are aware that the player will be the subject of a raft of offers if he ever intimates that he wants to leave. He has previously stated that he is open to new challenges and is an open admirer of his compatriot, Madrid boss Zinedine Zidane.
But PSG will not part with their crown jewel lightly and are prepared to offer Mbappé more or less whatever he wants to stay at the Parc des Princes, to the extent that the board see no other player as non-transferrable as long as they retain the World Cup-winner, including Neymar, who has been constantly linked with a return to Barcelona during his spell in the French capital.