Real Madrid: Fede Valverde and Casemiro market value rockets
The two Real Madrid midfielders' market price has risen according to Transfermarkt and together with Toni Kroos, they are worth a combined 200 million euros.
There is a positive mood buzzing about Real Madrid this week after the 2-0 win over Barça at the Bernabéu. One of the keys to that victory was midfield trio: Toni Kroos, Fede Valverde and Casemiro. The three players function superbly - Kroos as the organiser, Valverde in moving the ball between lines and Casemiro giving the team balance.
The three form the most valuable midfield in LaLiga, and according to Transfermarkt  their value has increased since El Clásico. The Uruguayan's market values has gone up from 50 to 60 million euros and the Brazilian's has also increased by the same amount (from 70 to 80 million). If we add the 60 million euros which Toni Kroos is valued at, Madrid's midfield has a combined market value of 200 million euros.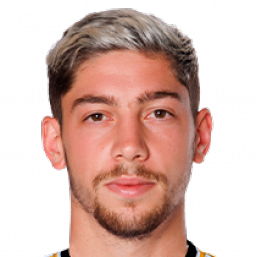 If we compared Madrid's midfield to other team's midfields in LaLiga, we see that Madrid's has a greater market value than Barcelona: Busquets (35 million euros), Vidal (14M) and De Jong (90M); and also Atlético Madrid: Thomas (50M), Saúl (90M) and Herrera (20M). Zidane has  constructed a three-man midfield which has also played a part in helping the team concede less goals (17 goals against in 26 games) compared to this stage last season when the team had let in 31 goals in the same number of matches.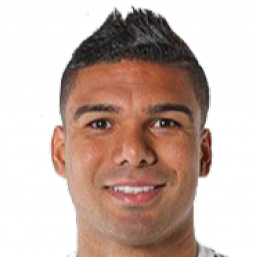 Hazard and Militao value drops
It wasn't alll good news for Real Madrid in Transfermarkt's new calculations - Eden Hazard and Éder Militão have dropped in value. The lack of playing time the Brazilian centre-back has been getting and Hazard's injury have affected both players. The Belgian forward's market value has gone down from 120 million to 100 million while the defender has dropped from 45 to 40 million.