REAL MADRID
A Real Madrid team of the future
Real Madrid are always thinking about the here and now but they are also working on a plan for the next five years and what a team then might look like.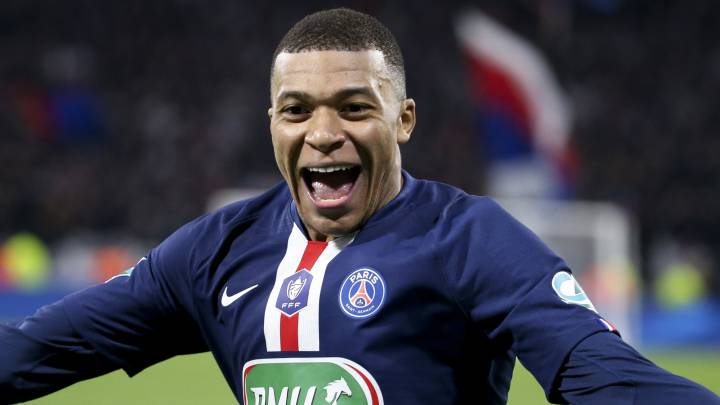 Real Madrid have an aging squad. Up to seven of their players are on the wrong side of 30. Modric (34), Ramos (33), Benzema (32), Marcelo (31) and Bale, Kroos and Nacho (30). Add Hazard into that too after two ankle operations and closing in on 30. What does the team look like in the short term? Or in four or five years? Any player that has hit 30 will find it hard to win a starting place.
At the Bernabéu, they are working on that short to medium term plan. They are doing so with the serenity offered to them by the recent spate of young signings. The problem is that you have to substitute the players out, or try to transition away from a team that won four Champions Leagues in five years. It's almost impossible. There are youngester who have shown they have what it takes to make up a team filled with guarantees. The two full-backs including Achraf, 21, who is becoming a star at Dortmund and still dreams of playing at Madrid. He is playing in the Bundesliga on loan much like Carvajal did at Leverkusen and that deal ends in the summer. Ferland Mendy, 24, is making this season tough on Marcelo and is the future starter at left-back in the team.
in the middle of the field, Casemiro, 28, seems to have enough fuel for the next number of years. Alongside him is Fede Valverde, 21, who has been a sensation this year. The good news for Madrid is that Martin Odegaard is coming good after a number of loan spells away from the Bernabéu and he is just 21 too.
Real Madrid's attack of the future
The attack is up in the air. These are the positions that will win titles. Vinicius, 19, will be the finished product by then. But in Real Madrid's strategy, one name is key and that is Kylian Mbappé. He has a contract until 2022 with PSG but every week seems to push him further away from the French capital. The plan is to sign him in the summer of 2021 when he has just one year left on his PSG contract and will be more affordable. PSG will have to either lose him for free in 2022 or accept a transfer fee for one of the brightest players in the game.
There is a lack of a central striker like Lewandowski, Luis Suárez or Cavani who can score 30 goals in a season. It's a position that was covered by Cristiano and Benzema in the last decade and now just by the French striker. It's not enough though. Real Madrid will have to sign someone who guarantees goals and the name being brought up most recently in Erling Haaland. He can leave Dortmund in 2021 for €75 million based on a clause in his contract and that presents a good opportunity for Madrid.
There are players with lots of potential such as Reinier, Jovic, Asensio, Rodrygo, Brahim and company too. These are football who might still turn into world superstars or at the least serve as players that can contribute to a winning team. They are all part of a Madrid team of the future.