Real Madrid: Rodrygo's rollercoaster
The darling of the Bernabéu after his Champions League hat-trick in November, Rodrygo Goes has tumbled down the Real Madrid pecking order.
Making your way as a youngster at Real Madrid isn't easy - particularly under Zinedine Zidane, who always keeps you guessing. Just ask Rodrygo Goes.
Rodrygo Goes from Champions League high to Castilla low
Back in the autumn, Rodrygo seemed to have won the Frenchman over completely. Signed from Santos for 40 million euros, the Brazilian had established himself as the golden boy of the Bernabéu by early November, hitting a perfect Champions League hat-trick against Galatasaray and, in the process, roaring past fellow teenager Vinicius Júnior in the pecking order...
A week earlier, Zidane had entrusted Rodrygo with a starting spot in the reverse group-stage fixture in Istanbul - a key away assignment in which Los Blancos got their stuttering European campaign back on track with a vital 1-0 victory.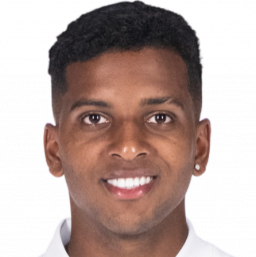 Four months on, and it's been a winter of discontent for Rodrygo. He has not only been reeled back in by Vinicius, but has disappeared from selection contention almost entirely. He hasn't made it into a LaLiga squad since January, and, two weeks ago, was relegated to Castilla duty for the 'B' team's Segunda División B clash with San Sebastián de los Reyes.
Having got himself sent off in what was his first Castilla appearance since September, earning a second booking for goading the 'Sanse' goalkeeper after scoring, Rodrygo is back from suspension this weekend, but Castilla boss Raúl González has not named him in his squad for Saturday's Segunda B match-up with Coruxo. Zidane could therefore bring the 18-year-old back into the senior fold for Sunday's LaLiga clash with Real Betis - but, having left him out of his last four matchday groups, it would be unexpected.
"His first touch is unbelievable, it's worth half a goal," Zidane purred in September after Rodrygo's debut goal against Osasuna - one of seven in his opening 12 first-team games. "When I met Zidane, I was shaking," the player told an interview in Brazil, meanwhile.
Rodrygo in fight to get back into Real Madrid team
Now, though, things are rather less idyllic for Rodrygo. With a nigh-on clean bill of health in the Real Madrid squad (only Eden Hazard and Marco Asensio are injured), he faces a battle to re-establish himself, particularly now that hitherto forgotten man Mariano Díaz has made his presence felt with a Clásico goal.
But you never know with Zidane, and as far as the stats are concerned, Rodrygo is still ahead of Vinicius: he has scored seven goals in 18 shots, compared with his compatriot's four in 29. What 'Vini' brings, however, is direct running and penetration - something which, at present, Real Madrid sorely, sorely need...