Sergio Ramos on Real Madrid's defeat to Betis
Sergio Ramos spoke in the pitchside interview at the end of the LaLiga match between Betis and Real Madrid, which saw Madrid knocked off the top of the table.
Real Madrid defender and captain Sergio Ramos spoke to the TV cameras just after the final whistle in Betis' 2-1 win over Zidane's side.
Why did Real Madrid lose tonight?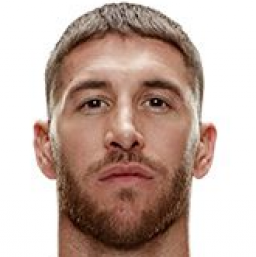 At the end of the day this is football. When we don't do what we've been training all week, it's what happens. We were really sporadic, bits of the match we played well, but not enough to get the draw. The result is pretty fair and we need to be self-critical. We weren't good. There's a lot of Liga left to play. It's a bummer not to pick up a point to defend our leadership at the top of the table. Now we need to pick up three points after three points and hope the team at the top slips up.
Real Madrid only upped the pace when they were losing
We played depending on the score and we sat back. We needed to be more intense and fight more at certain points. The result for me is pretty fair.
Second defeat away from home
Just as we didn't go mad last week with the three points against Barça, we're not going to spent time crying over this. There's lots of points to play for and if we want to be champions we can't waste chances like this.
Did you let Benzema take the penalty?
Yes. The important thing is how the group is feeling and individual stuff is not important. It was good for him to get his confidence up.