REAL MADRID
Hazard buys time during quarantine
The Belgian underwent surgery on March 5 in Dallas and is currently recovering in quarantine and he could benefit from the coronavirus forced break.
It's hard to find positives at the moment in the middle of a coronavirus pandemic that is affecting lives all over the world. Looking at it from an injury perspective, however, Real Madrid's list of absentees will be a lot shorter by the time football resumes at whatever point in the future that is. Marcelo and Thibaut Courtois, who both suffered injuries against Real Betis, likely won't miss a single game.
Marco Asensio and Eden Hazard are also taking advantage of the quarantine also. Both players are suffering longer term injuries but with Asensio on the way back from a torn ACL and Hazard recovering from ankle surgery, the break could see them return for what is left of the rest of the season.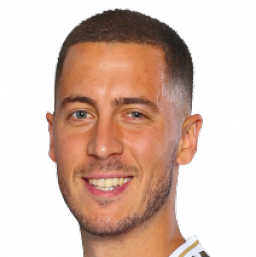 Hazard underwent surgery on March 5 in Dallas to repair a bone in his ankle, which he suffered on 22 February against Levante. He landed back in Spain at the start of the week. The first fortnight is vital for recovery and will go a long way to defining when the Belgian will return.
There is still nothing known about when games will return as normal. Right now, there is a real danger that Euro 2020 will not go ahead this summer. Hazard had been eyeing a return for that competition. For now, however, Real Madrid are in quarantine and isolated in their homes in Madrid.
There was talk that Hazard would recover between Spain and Belgian but he is, along with his teammates, in quarantine for the next 15 days minimum. In the Spanish capital, he will have access to Madrid's team of doctors to help with his rehab and they have written out specific plan that has been adapted to suit the current situation.
The results without Hazard have not been great. Madrid lost to Levante, City and Betis over the last few weeks. He could be a necessary reinforcement when the season restarts... whenever that happens to be.