Gareth Bale already planning life after Real Madrid
The Welsh forward hasn't had much playing time recently under Zinedine ZIdane, but his future is taking shape with his off-field activities.
Gareth Bale has not played for Real Madrid since February 26 against Manchester City, and that was only for 15 minutes. Off the field, however, he has been considerably more active.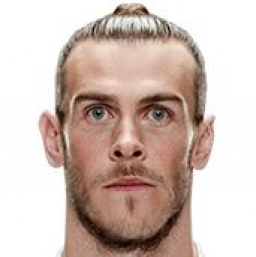 Bale offers a social outlet in Cardiff
The Welshman, just like Cristiano with his hotels or Piqué with the Davis Cup, is already making plans for his future away from football and his direction of travel is, possibly unsurprisingly, heading towards golf, as well as the catering sector. He is going to open his second bar restaurant, Par 59 (after already having sports bar Elevens), in which two of the three components of that famous slogan 'Wales, Golf, Madrid' will be present.
The location of this new venue will be central Cardiff and it will feature a mini-golf course. Speaking to Wales Online Bale talked about the idea of socialising.
"I always focused on my football and I didn't drink so I never went out too much," the winger stated. "That's why I think by having these businesses, like Par 59, you can still socialise with people that like to go out.
"It brings everyone together and gives everyone the option to have fun on a night out rather than going out and getting plastered. That's what we are trying, to bring everyone together whether you like to drink or not or whether you you like to just play golf."
And the 30-year old expects to be doing more of this type of thing as he gets closer to retirement.
"I'm not going to be playing football forever so we are interested in doing these kind of things, especially in Wales as we want to give back to the city I was born in and we want to grow Cardiff as much as we can,"
"By putting Elevens and Par 59 there we are adding to the city, hopefully we are expanding it and making it more exciting for youngsters and people in general to do different things and have fun. If there are other opportunities we feel we would like to pursue then we will keep growing as a business and do other things."
Bale and most footballers around Europe are taking an enforced break from the game due to concerns over the spread of coronavirus.