Vinicius: "I had just three days to decide on Madrid or Barcelona"
Vinicius gave an interview which will appear in next month's edition of FourFourTwo: "I had to make everyone in Madrid forget about the price tag".
At the start of this month, Vinicius scored his first goal in El Clásico – it paved the way for Real Madrid to go on and win the match 2-0 but the player has revealed that things could have turned out very differently. When was 16 years old, the Brazilian forward had a pre-agreement with the azulgranas – that was torn up when Real Madrid appeared on the scene. The player looked back on that time in an interview with FourFourTwo, which will be published next month. The operation to bring Vinicius to Madrid began in 2017, during the Copa Sudamericana while he was still at Flamengo. "It was right after I came back from the 2017 South American U17 Championship in Chile. There were already rumours in the press, but I never believed them. Eventually it happened: both Real Madrid and Barcelona put offers on the table and I had only three days to make my decision. I always wanted to play for the greatest club, so that's why I chose Real Madrid".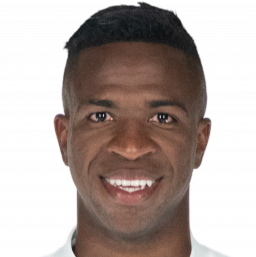 Barça thought they had the deal sewn up. They even used Neymar to call the teenager to try to persuade him to choose a move to Camp Nou. But just one week after securing that pre-agreement, Wagner Ribeiro, an agent who is well-known with those working in the Bernabéu offices and a partner at TFM, the agency which represents Vinicius, offered the youngster to Real Madrid. In the end, Vini ended leaving Flamengo and opting for Los Blancos instead of Barca for 45 million euros. "My parents visited both clubs and liked them more. It matched with what I already wanted, and I felt their project was better for me. They give a lot of minutes to the younger players, like me, and were going through an outstanding period of success in the Champions League back then".
However, moving to Madrid when he was still only 18 wasn't easy for Vini. He found that he had to almost instantly justify the 45 million euros which Madrid had paid for him. "It was one of the toughest parts, more so than playing consistently. I had to make everyone forget about the price tag," the forward remembered. Being handed regular playing time also involved a great deal of effort and a battle against other obstacles. New coach Julen Lopetegui didn't feel that Vinicius was ready to be thrust into the first team. Faced with such a situation, Vini offered to play for the reserves, Castilla, in the Second Division B. With the reserves he performed well - scoring four goals in 428 minutes and showing the kind of star quality which had originally attracted Madrid to him. He also shone whenever he was called up for international duty. Nevertheless, Lopetegui resisted from handing him playing time with the first team. That all changed when Santiago Solari took over as coach. The Argentinean saw Vini as the answer to a dismal season and the player responded although with more enthusiasm than concrete actions. Under Lopetegui, he played just 42 minutes spread out over two games (no goals, no assists); with Solari, he totalled 2,038 minutes in 31 games, scoring seven goals and giving out 13 assists. "Fortunately, I played a lot of games in my first season. Now I have surpassed 50 matches for Real Madrid – few players achieve that at such a young age…" Now, after a somewhat shaky start under Zidane, Vinicius has converted himself into the great white hope at the Bernabéu.