Real Madrid: Bale's last Bernabéu goal came exactly a year ago
The Wales forward last celebrated a strike at home on 16 March against Celta. Since then he has only played 90 minutes twice at the Bernabéu.
Gareth Bale has gone exactly a year without scoring a goal at the Bernabéu as doubts over his Real Madrid future beyond the end of the 2019-20 season persist.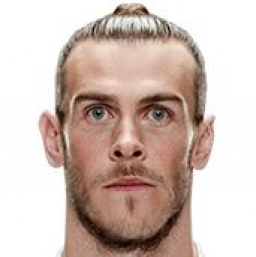 The Wales forward, who has been sparingly used by Zinedine Zidane during the current campaign, last found the back of the net at his home ground on 16 March, 2019 against Celta Vigo. Picking up the ball from a Marcelo cross from the left flank in the 77th minute, Bale drove forward from a central position, controlled the ball and hit it with his right foot, curling it in off the far post with a perfectly placed strike.
It was the second goal of Madrid's 2-0 victory and capped a turbulent week for Zidane's side. The Frenchman had returned to the club prior to the Celta game to try and salvage something from the season, but watched as Madrid's title hopes finally evaporated with defeat at Valencia, even though he faced an almost impossible task after the results both Julen Lopetegui and Santiago Solari had chalked up during his absence.
Bale may have scored his last Bernabéu goal
Zidane also faced a lack of morale in the dressing room and several players who had suffered for form under his two predecessors. Even though Bale's goal against Celta was his eighth in the league and 14th across all competitions, the Welshman was one of them in the eyes of his coach. Neither could or would have predicted it then, but it would prove to be his last in the Bernabéu to date.
This season, with injuries again keeping the Welshman out of the picture for much of the campaign and Zidane otherwise disinclined to start him, Bale has completed 90 minutes just twice for Madrid all season and only one in the Bernabéu, against Valladolid in week two of Liga action.
With the competition now suspended and uncertainty over whether or not it will resume at all, that glorious strike may be the last Bale ever bangs in in front of the Bernabéu crowd.