Real Madrid: Eden Hazard takes big step forward in recovery
According to Arancha Rodríguez, the Belgian winger, and all fans of Los Blancos, is making progress during the enforced break in play.
There has been some good news for Real Madrid in the midst of the coronavirus health crisis. Eden Hazard, who underwent surgery on 5 March, has already had the stitches removed.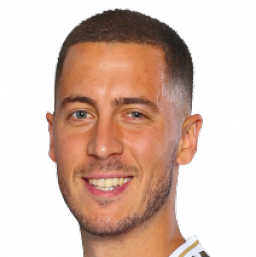 Hazard stitches out during shutdown
Reported on Thursday by Arancha Rodríguez for Spanish programme COPE, the medical team for Los Blancos have confirmed that the progress being made following the operation on his fractured fibula has been positive. This represents an important advancement in the recuperation of the Belgian player, with the first two weeks after going under the knife seen as decisive in the recovery period.
Hazard, as we previously reported, is currently quarantined at his house in Madrid, a decision that was made by the club after the positive coronavirus test of a basketball player there. The forward had already returned from Dallas by that point and will carry out his rehabilitation in Spain. Like the rest of his teammates, he has a specific plan prepared for his period of isolation and will have the care and advice of professionals on hand.
The suspension of the league, as well as European competitions, due to Covid-19 has come at an advantageous time for Hazard. Instead of missing games, he will be fighting his way back to full fitness, hopefully in time for the resumption of play. The initial period he was estimated to be out was for between two and three months so, based on current projections, he will return in time. The postponement of Euro 2020 is another positive for the likes of Hazard.
Clearly there is too much uncertainty right now for anyone to know how this will all play out. For live updates on what is happening regarding coronavirus follow our daily feed.