Messi: Barcelona contract renewal Bartomeu's priority
The Barcelona president had marked March on the calendar as the key month to tie down his superstar, who can leave on a free at the end of the season.
Despite the economic problems facing a lot of clubs as a result of the coronavirus pandemic, Barcelona included, Camp Nou president Josep Maria Bartomeu has targeted tying star forward Leo Messi down to a new contract at the club as his immediate priority.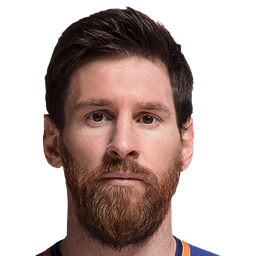 Messi's current contract runs until 2021 but includes a clause that allows him to leave at the end of the current season. Bartomeu's original plan was to hold a meeting with Messi's father, Jorge, earlier this month to negotiate a new deal for the Argentina captain but recent events at Camp Nou pushed the timescale back. A public spat between Messi and Éric Abidal and the I3 Ventures affair, during which it emerged that the Barça president had hired social media specalists to polish his public standing and that of his board while at the same time damaging the image of senior players such as Gerard Piqué and Messi, dominated the headlines in February and on-pitch concerns after a bizarre transfer window in January had Bartomeu and his executives busy on other matters.
Now, the under-fire Bartomeu, who had planned to wait until after the key Champions League tie against Napoli, has moved Messi to the top of his inbox.
Messi prefers year-to-year option at Barcelona
The Argentinean has stated his desire to remain at Camp Nou on several occasions: "As long as the club and the fans want me to stay from my side there will be no problem. That's my idea, to stay here. I want to win another Champions League, I want to win more Ligas and that will always be my goal. There have always been a lot of clubs interested in me and who were even willing to meet my release clause and I have had many opportunities to leave but it never occurred to me and that hasn't changed," Messi said in an interview with Mundo Deportivo in January.
Bartomeu want what will be one of his final photo-ops at Camp Nou to be with Messi, shaking hands on a deal that will in all likelihood secure his star player for the remainder of his career. All that remains is the small print. A contract for a six-times Ballon d'Or winner won't come cheap and Barça will have to ensure they can finance it but the sticking point is Messi himself. The 32-year-old has been offered a contract for life, like that handed to Andrés Iniesta just before he left for Vissel Kobe, but prefers to keep his options open with a return to boyhood club Newell's always on the agenda.
Messi would prefer to sign an extension up to 2022, with the same clause that would allow him to leave unilaterally in 2021.
With football paused while the world deals with a global pandemic, Bartomeu is eager to restore some calm to his reign at Camp Nou by announcing Messi's renewal as soon as possible.