Coronavirus: total USA cases and deaths, real-time map
Updates on the total number of Covid-19 cases, deaths and discharged patients, both in the United States and worldwide.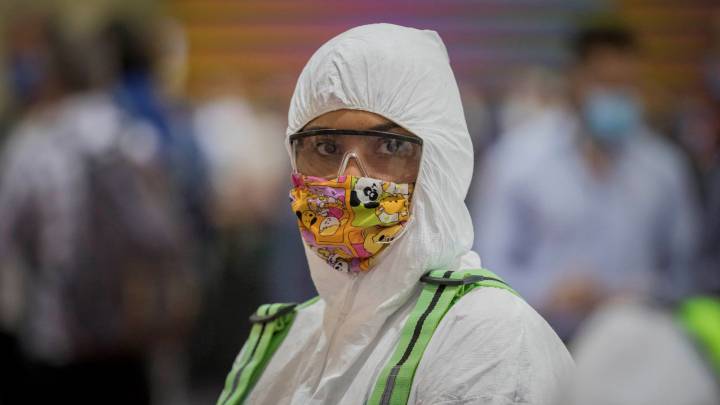 Confirmed US coronavirus cases
As of 03:00 CET on 27 March (22:00 EDT, 19:00 PDT) there were a total of 85,377 confirmed cases of coronavirus in the US, with 1,295 deaths. 1,868 individuals have officially recovered with 82,214 cases currently active.

Click here if the map doesn't automatically appear. (Map created and hosted by Johns Hopkins University Whiting School of Engineering, our thanks to them.)
US coronavirus news
The United States registered the highest number of cases of Covid-19 worldwide as of 26 March, surpassing China, Italy and Spain, the three worst-affected nations overall. Former US presidential candidate Joe Walsh tweeted that over 150 nurses and doctors in Boston hospitals have tested positive for coronavirus while CNN reported that Chicago and Detroit have been highlighted as potential new flashpoints for the spread of the Covid-19 pandemic.
The LameStream Media is the dominant force in trying to get me to keep our Country closed as long as possible in the hope that it will be detrimental to my election success. The real people want to get back to work ASAP. We will be stronger than ever before!

— Donald J. Trump (@realDonaldTrump) March 25, 2020
Worldwide coronavirus cases
The total number of confirmed coronavirus cases worldwide at the above time stands at 531,804. In total, 24,073 people have died from Covid-19, while 123,942 have recovered from the disease.

Live coverage of the coronavirus crisis
You can follow the latest developments in the coronavirus crisis with our daily live blog.