Coronavirus
Coronavirus USA: who gets stimulus money and when?
After the largest stimulus package in the history of the United States was agreed, Americans are keen to know if, and what, they can expect to receive.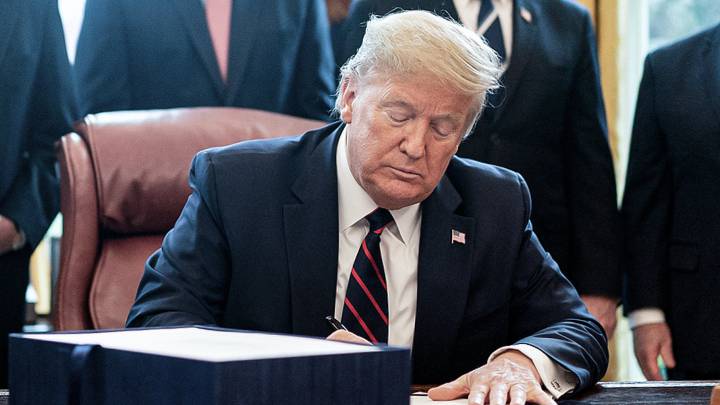 After the president of the United States, Donald Trump, announced the largest economic stimulus package in their history of $2 trillion, citizens are now checking for the finer details to find out if they are eligible for support. Below we provide a summary of the key points to help deal with the coronavirus crisis.
US stimulus package
Although much of the focus has been on companies and organisations in an attempt to minimise the economic impact, most American taxpayers (estimated at almost 94% of the population) should also be receiving money in the post, some a significant amount.
Eligibility criteria
The maximum amount that can be paid is $1,200 per person and the criteria for being eligible is as follows:
For the full amount, a value of $75,000 or under must be shown in a person's most recently filed tax return (the value for couples is $150,000)
For those earning more than $75,000, a amount decreases incrementally by $5 for every $100 increase in salary
For those earning more than $99,000, (for couples $198,000), no payment will be made
Parents, as stated on their most recent tax return, will be entitled to $500 per child
Unfortunately, although many people are entitled to the payments, these may not arrive until May based on Inland Revenue timings.
Note that this bill does not make any changes to healthcare support or paid leave, both of which were recently revised with the Families First Coronavirus Response Act.
Unemployed, freelance and the gig economy
Unemployed workers are included in the new package with insurance for each person rising by $600 for 13 weeks, on top of the state's current compensation. Freelancers, and those that work in the gig economy will also be entitled to support as part of what is called 'pandemic unemployment assistance', something not normally part of the compensation.
The New York Times has put together a handy Q&A to help you out further. This includes aspects such as renters, internet and utility service providers, charitable deductions, and retirement.
Follow all the latest developments on the coronavirus crisis with AS English.
---