Coronavirus: total USA cases and deaths, real-time map, 31 March
Updates on the total number of registered Covid-19 cases, deaths and discharged patients, both in the United States and throughout the world.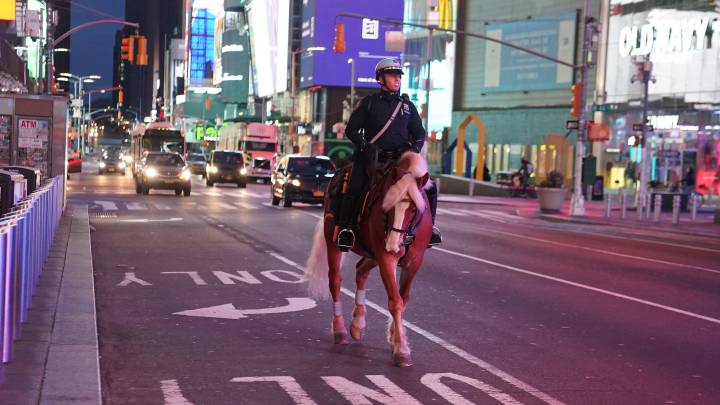 Confirmed US coronavirus cases
As of 02:30 CEST on Tuesday 31 March (21:30 EDT, 18:30 PDT), there were a total of 187,729 confirmed cases of coronavirus in the US, with 3,867 deaths. 6,461 people in the country have officially recovered after contracting Covid-19.
Worldwide real-time coronavirus map
Click here if the map doesn't automatically appear. (Map created and hosted by Johns Hopkins University Whiting School of Engineering, our thanks to them.)
US coronavirus news
Despite numerous doubts over the veracity of the reporting, the USA has now passed the total number of confirmed coronavirus deaths of China, and has twice as many infected cases as China, the country where the pandemic began.
However, US president Donald Trump told his daily press briefing that a nationwide stay-at-home order in the States was "pretty unlikely", saying this was being left up to the governors of each of the country's 50 states. The Governor of Arizona, for example, refuses to close restaurants and golf courses.
Trump also said that America is "going to be in very good shape" when it comes to having ventilators and other equipment needed to treat coronavirus patients. He said that testing is no longer a problem but there are a lot of people who disagree with him.
Indeed, he added that the US would be in a position to send "100 million dollars' worth" of supplies to Italy, where nearly 12,000 people have been killed by Covid-19.
US infectious diseases chief Dr Anthony Fauci said later on Tuesday: "Our goal, which I believe we can accomplish, is to get the hot spot places - New York, New Jersey - and help them to get around that [peak] curve but as importantly, to prevent those clusters of areas that have not yet gone to that spike to prevent them from getting that spike.
"The 15 days of mitigation that we had clearly have had an effect, though it's tough to quantitate it."
Worldwide coronavirus cases
The total number of confirmed coronavirus cases worldwide at the above time stood at 857,299. In all, 42,114 people have died from Covid-19, while 177,141 have recovered from the disease.
Live coverage of the coronavirus pandemic
You can follow the latest developments in the coronavirus crisis with our daily live blog.