Nicolás Castillo is back in training for the first time post surgery
The Chilean forward who was treated for dangerous thrombosis in femoral artery at the end of January is back to training and working on fitness.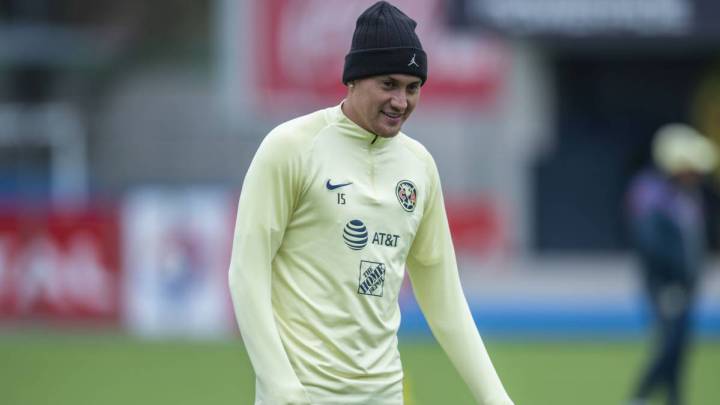 Nicolás Castillo arrived at Club América as one of the most exciting signings last year and everyone thought he would turn into a scoring machine as he proved to be during his time at Pumas back in 2018. But he has spent more time sidelined due to injuries than on the pitch during his first year back in the Liga MX.
In February he suffered a setback in his recovery from the surgery and had to return to the hospital to be treated, but not all news are bad for the Chilean striker. On Monday he recorded a video in his social media account showing he is training hard to return to the pitch as soon as possible.
Nico Castillo sorprende a todos con sus Avances en su Rehabilitación

El atacante chileno ha avanzado de manera importante en su recuperación. pic.twitter.com/78bv5j9HGC

— Club América (@ClubAmr57489813) March 30, 2020
Former Benfica player Castillo was given the green light to start recovery on March 25 and has been working out at the gym since then. He is working on getting optimum muscle initially and then will start working on his physical fitness in order to return to the pitch before the year ends.