CORONAVIRUS
Coronavirus: 13-year-old boy dies of coronavirus in the UK
A 13-year-old boy has become the youngest known person to die of coronavirus in the UK according to Britain's office of National Statistics.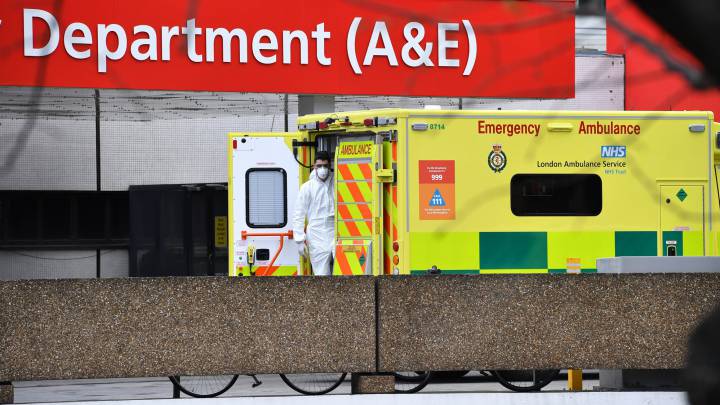 A 13-year-old boy has died of coronavirus in the UK. According to Britain's office of National Statistics, he is the youngest person to have died because of the virus. Over 2,000 people have died from the virus in the United Kingdom despite a slight plateau in fatality numbers on Tuesday.
"Sadly, a 13-year old boy who tested positive for COVID-19 has passed away, and our thoughts and condolences are with the family at this time," the statement read. "The death has been referred to the Coroner and no further comment will be made.
The death comes on the back of the biggest daily rise in deaths in a single day in the United Kingdom. The number sits at 2,352 as of Wednesday nigh.
Stephen Powis, the medical director of the NHS said on Tuesday that there were signs of hope that the measures put in place such as social distancing were starting to show signs of a plateau."
UK's fatality numbers increase on Wednesday
"It is really important not to read too much because it is really early days. We are not out of the woods, we are very much in the woods. So green shoots but only green shoots and we must not be complacent and we must not take our foot off the pedal," he said on Tuesday.
On Wednesday, the death toll rose by 563.
A 12-year-old girl died in Belgium on Monday. The virus has been known to affect people with underlying conditions and the elderly but there have been instances of healthy adults dying from the virus.
"It is an occurrence that is very rare but that upsets us," said Emmanuel Andre, Belgium's spokesperson during the crisis.
Live coverage of the coronavirus pandemic
You can follow the latest developments in the coronavirus crisis with our daily live blog.