REAL MADRID
Meunier: "I didn't injure Hazard, he made contact with me"
Thomas Meunier says he did not injure Eden Hazard and that the Real Madrid player made contact with him, says he never doubted his return for Euros.
Thomas Meunier says he did not injurt Eden Hazard when the Belgian teammates clashed back on November ruling the latter out for a number of months with an ankle injury. The Real Madrid attacker has never recovered from the ankle injury and accepts that "my first season at Madrid has been bad" but says he will be judged on his second season at the club.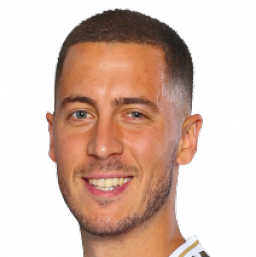 "I never want to do damage," he continued. "Least of all to Hazard."
Hazard is out for a number of months as he recovers from his most recent ankle injury. He has been one of the players to benefit from the lack of football during the coronavirus. He will also get the chance to play in the Euros as it has been postponed until the summer of 2021. "I never had any doubts that he would play the Euros. It was really early, in December. At the start it was two weeks, later two months, after that he re-injured himself. But at no moment did I doubt it. If the Euros was on this year, he would have been there."