Coronavirus: UK lockdown could end "in weeks" says government advisor
Professor Neil Ferguson of Imperial College London has suggested the Covid-19 curve is expected to flatten soon and could see restrictions lifted.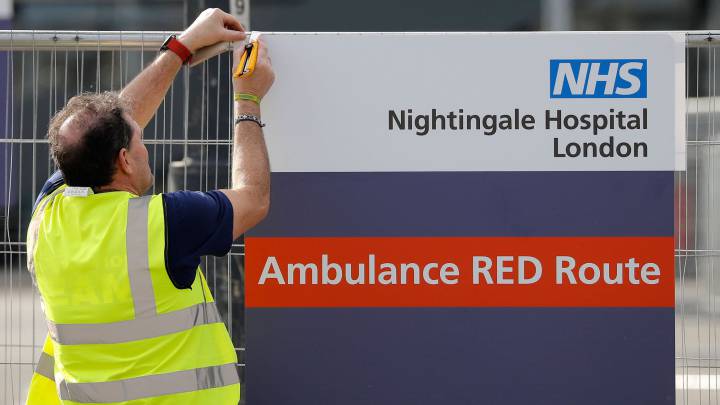 The UK coronavirus lock down could end sooner than expected, according to Professor Neil Ferguson of Imperial College, London, which is acting as an advisor to the government of Prime Minister Boris Johnson during the Covid-19 crisis.
While Prof. Ferguson warned that a partial easing of current restrictions would by no means indicate an immediate return to a state of normality, he expressed his optimism that current measures appeared to working to combat the spread of the coronavirus and urged people to remain indoors for the time being as the curve is expected to start flattening "in a week to 10 days."
If that is the case, Prof. Ferguson added, some of the restrictions currently in place could be re-examined.
Government advisor: "The critical thing is to got the numbers down"
Speaking to the BBC, Prof. Ferguson said: "The critical thing first is to get case numbers down, and then I'm hopeful... in a few weeks' time we will be able to move to a regime which will not be normal life, let me emphasise that, but will be somewhat more relaxed in terms of social distancing and the economy, but relying more on testing."
The UK government was initially reluctant to follow the lead of Spain and Italy and order an almost total shutdown of the country, but the Johnson administration did shelve plans for a widely ridiculed policy of "herd immunity." Estimates of a death toll of 250,000 in the UK from Prof. Ferguson's team swiftly altered the government's stance and an order for people to remain at home and only go out once a day if possible - to shop, exercise or visit their GPs - was issued.
People in high risk groups, such as the the over-70s and those with underlying medical conditions that could be exacerbated by contracting Covid-19, were told they may face a quarantine of up to 12 weeks.
Spain extends lock down
Meanwhile in Spain, where the death toll has now exceeded 11,500 with 125,000 cases confirmed, Prime Minister Pedro Sánchez announced an extension of the country's state of emergency for another two weeks until 26 April. It was initially hoped that Spain would begin to ease restrictions after the Easter holidays end on 12 April but the government has elected to keep the country on lock down as the health services battle the pandemic.