REAL MADRID
Real Madrid: Camavinga is Zidane's chosen one if Pogba doesn't join
Camavinga is not exactly a Plan B but Zidane has an eye on the young French midfielder if Paul Pogba does not join Real Madrid during the summer.
Eduardo Camavinga is just 17 and is a mix of "Casemiro and Kante... but with the pyhsique of Pogba." He has a contract with Rennes until 2021 and Real Madrid have been linked with the young Frenchman. His name is in fashion and he wants to find a top class team before renewing with the Ligue 1 side. Despite his age, he has played 36 times for Rennes this season and has already debuted with France. He is very much on Zinedine Zidane's radar.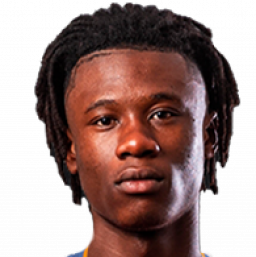 AS understands that the Real Madrid manager has picked Camavinga as his midfield recruit if Paul Pogba does not end up joining him at the Bernabéu. The Manchester United midfielder remains his main objective in the middle. Zidane consider Pogba the kind of player you can build a project around. It's obvious that the Rennes midfielder is not quite there yet given his age. But Zidane sees Camavinga as a potential signing if Pogba is too expensive. The French manager knows very well how important a Makalele-type figure is at Madrid.
For Zidane, it would be a similar signing to that of Varane, who arrived from Lens at 17 and cost €10 million. Zidane has a good eye for young talent. It is slightly different, however, with Camavinga as there will be a big push for him in the transfer market and he could go for around €50 million. Madrid won't get involved in that battle but a word from Zidane might be enough to give Real Madrid an advantage in any future negotiations.