Coronavirus
Coronavirus: UK donations required to fulfil PPE demand
The UK government on Friday revealed its plans to increase the supply of personal protective equipment for health workers across the country.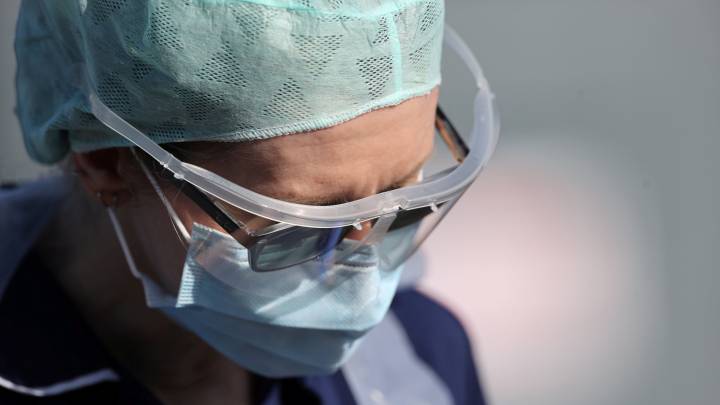 Health Secretary Matt Hancock yesterday announced the new measures to help deal with the "unprecedented scale" of the current demand for PPE amid criticism that frontline staff are being left without the proper equipment.
Hancock claimed that there is "enough PPE to go around, but only if it is used in line with our guidance. We need everyone to treat PPE like the valuable resource that it is".
He added that the "huge international demand" for PPE had resulted in a "global squeeze" for the life-saving kit but that all efforts were being made to help get supplies to the people who need them.
However his comments were criticised by many who felt that his comments misrepresented the reality that NHS staff are facing.
Susan Masters, Director of Nursing at the Royal College of Nursing, told SkyNews that many staff are still "waiting for deliveries of PPE that they need" and that her fellow healthcare professionals would "believe it when [they] see it".
UK industry needed to help satisfy demand

In order to help cover the enormous demand for equipment the government has been forced to look to new avenues for the vital PPE. UK-based manufacturers have been enlisted to help the effort in much the same way as Dyson were revealed last week to be manufacturing around 10,000 new ventilators for use on Covid-19 patients.
In yesterday's daily Downing Street briefing the Health Secretary announced that fashion brand Burberry would be producing hospital gowns while car manufacturers Rolls Royce and McLaren would be making visors for front-line staff.
He also issued a call to other businesses to get involved in the cause, saying "if you have production facilities and you can meet our published technical specifications, we want to hear from you so we can make this kit here in Britain."
International Aid on the Horizon
A military plane left Turkey Ankara this morning with a gift for the people of the United Kingdom and @NHS

-100k surgical masks
-50k N95 masks
-100k hazmat suits

Thank you Turkey 🇹🇷🙏🧿 pic.twitter.com/LwRGaADIUu

— 𝕿𝖍𝖊 𝕺𝖙𝖙𝖔𝖒𝖆𝖓 𝕬𝖗𝖘𝖊𝖓𝖆𝖑 (@OttomanArsenal) April 10, 2020
Emergency equipment is also being brought in from overseas with a shipment from Turkey of 100,000 surgical masks and 100,000 hazmat suits arriving in Britain over the Easter Weekend. Turkey's state-run Anadolu Agency announced the news yesterday after President Recep Tayyip Erdoğan had sent a letter to Prime Minister Boris Johnson offering solidarity.
US President Donald Trump has also said that the UK had reached out for support, apparently requesting 200 ventilators to help treat patients suffering from coronavirus.