Coronavirus in India: tourists told to write 'sorry' 500 times for violating the quarantine
Ten foreign tourists were given a novel punishment for flouting lockdown measures in India. They had made a pilgrimage to Rishikesh, made famous by the Beatles.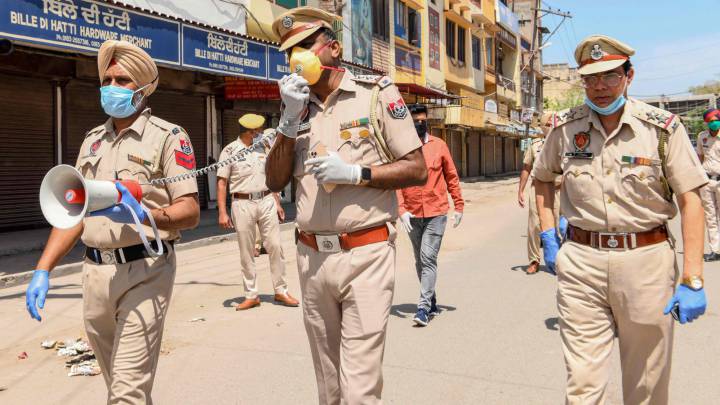 The Beatles went to Rishikesh in India in 1968 in search of spiritual enlightenment. Whether they found it or not is something we'll never know but 10 foreign tourists certainly did get to learn something about awareness when they were caught red handed in the town on Sunday.
The tourists, who were reported to be from United States, Israel, Mexico, Austria and Australia were stopped by police while they were taking a walk on the banks of the Ganges River this weekend - breaching the country's 21-day lockdown restrictions (some states have extended their lockdown measures until 30 April). But while in other parts of the world they might have been hit with a monetary fine for disobeying stay-at-home orders, Indian police thought up a more original punishment. In footage broadcast in several of the country's television network, the tourists can be seen being reprimanded by Police Officer Vinod Kumar Sharma and told to write: 'I did not follow the lockdown rules, I am very sorry' 500 times.
India has been under lockdown since 25 March. Residents and non-residents are allowed to venture outside of their homes but only to buy food, essential household items and medicine. Vinod Sharma explained, "They are guests of our country but are repeatedly breaking the rules by loitering". During their time in Rishikesh, the Beatles spent most of their time meditating and writing songs which would later appear on the White Album.