BARCELONA
Bartomeu holds conference call with Barcelona captains
According to Mundo Deportivo, Bartomeu had a conference call with Messi, Busquets, Piqué and Sergi Roberto. Óscar Grau and Javier Bordas were also patched in.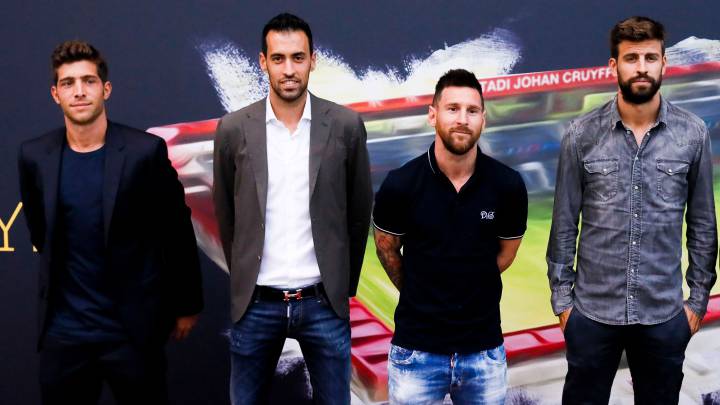 After the remote meeting between Quique Setién and his Barcelona players on Tuesday, Josep Maria Bartomeu met with the club's captain's: Messi, Piqué, Busquets and Sergi Roberto. Óscar Grau, Barcelona's CEO was also there along with Bartomeu's right-hand man, Javier Bordas. The latter held on to his position as the director of the first team squad after the board re-shuffle following the mass resignation last week.

It was Mundo Deportivo who reported the remote meeting. Bartomeu informed the players of the changes at board level but what interested the players more was the current situations with the calendars and potential scenarios to restart football.
The players are aware that LaLiga is planning to start on June 30 and try to play off what remains of the season in a month. They are expecting LaLiga to be solved on the field. Bartomeu said, however, that the first thing he wanted to make sure was the health of everyony involved. They want to wait until they get the all-clear from the government and the relevant authorities before setting anything in stone.