India coronavirus updates: cases, deaths, real-time map - 18 April
Updates on the total number of confirmed Covid-19 cases, deaths and discharged patients, both in India and worldwide.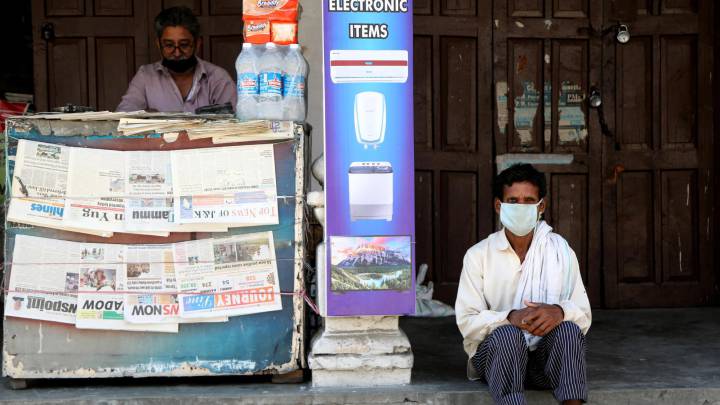 Confirmed India coronavirus cases
As of 05:30 IST on Sunday 19 April (02:00 CEST Sunday 19 April), there had been 15,722 confirmed coronavirus cases and 521 deaths in India. 2,463 people in the country have recovered after contracting Covid-19.
Worldwide real-time coronavirus map
Click here if the map doesn't automatically appear. (Map created and hosted by Johns Hopkins University Whiting School of Engineering, our thanks to them.)
Worldwide coronavirus cases
According to the latest figures published by Johns Hopkins University, 2,317,759 cases have been detected worldwide, with 159,510 deaths and 592,319 people now recovered.
See also:
Could stray dogs have caused the spread of coronavirus?
Coronavirus: when will the Covid-19 vaccine be ready?
Sweden's soaring death rate shows danger of 'herd immunity'
Live coverage of the coronavirus crisis
You can keep abreast of the latest developments in the coronavirus pandemic by following our daily live blog.
---
The complete lowdown on Covid-19