FOOTBALL
Real Madrid: Zidane gives the green light for Alaba says Bild
The German publication says it is inevitable that Zinedine Zidane will make an effort to sign the Bayern Munich player, who is in contract renewal negotiations.
Bayern Munich David Alaba has been linked with Barcelona on a number of occasions in the past and continues to be. With the German's contract renewal negotiations with the Bundesliga side stalling, he has also appeared on Real Madrid's radar.
Bild report on Monday that Alaba is not discarding the possibility of a change of scenery. "Barcelona and Real Madrid are the teams who Alaba is seduced by," says the German publication.
The newspaper are sure Zinedine Zidane will arrive with an offer for the left-back. "Real Madrid's manager is interested in Alaba in principle, and he sees him in his side," they say. The salary demands, however, could put the kibosh on a deal. They will also have to add a transfer fee if they are to pry him from Bayern Munich. The German side know it will be difficult for Madrid to pull it off and will not give in to pressure they conclude.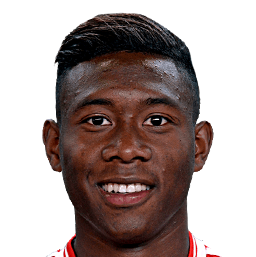 For now, both Alaba and Bayern are in agreement to give the negotiations time. The club's resources are being used up by Manuel Neuer's renewal talks with the goalkeeper testing the limits of the market for him. A key player in Alaba's future is his new agent, Pini Zahavi, who tried to bring Robert Lewandowski to the Bernabéu in the past. With agreement between Alaba and Bayern so far away, it might present an opportunity for Real Madrid.