Coronavirus to hit Premier League transfer spending
Former Liverpool Director of Football Damien Comolli outlines the likely reality for football's transfer market after coronavirus hits clubs' revenue streams.
Damien Comolli's time at Anfield is remembered for a couple of very notable highs and some infamous lows. During his 17-month spell on Merseyside he oversaw the signings of Luis Suarez and future Champions League-winning captain Jordan Henderson, as well as the less successful moves for Andy Carroll and Stewart Downing.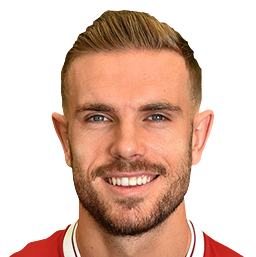 He has also held similar roles at Arsenal and Tottenham Hotspur, primarily focused on identifying potential signings. Speaking to Sky Sports about the impact of coronavirus on football he predicted big changes for the transfer market.
"An agent was telling me the other day, that there are actually only three clubs in the Premier League will be able to spend money next summer in the transfer window," Comolli said.
"I don't know if this is correct but usually when agents tell you things like this, they usually get intel."
The Premier League has long been the richest football league in the world and the £230 million spent by English top flight clubs in the January 2020 window was the most of any European league.
Much of the league's wealth comes from lucrative broadcasting deals that outweigh those of their European rivals. However unless the remaining fixtures of the 2019/20 season can be played and broadcast the Premier League may find itself forced to repay a sizable chunk.
It has been reported that the Premier League could face the prospect of repaying around £750 million if it cannot satisfy the terms of their broadcasting contracts.
With this in mind, Comolli believes that when the Premier League transfer market is reopened, the landscape will be very different to recent years.
"We might see very little transfer activity", he said. "We might see swaps, we might see loans and I think we are going to see a massive decrease in transfer fees and transfer activity, at least transfers involving money."
"The longer this crisis goes on, more clubs are going to be in a financially difficult situation. The first thing that will be impacted will be player remuneration, the second thing will be transfer fees."
Liverpool posted a club-record £42 million pre-tax profit for the year ending May 2019 but even they will be hit hard by coronavirus disruptions. Their current annual wage bill is in excess of £300 million and all the highest earners are on long-term contracts.
After a comparatively quiet season of transfer activity Liverpool had been expected to spend big this summer. There have been widespread reports of interest in Jadon Sancho, Timo Werner and Kai Havertz but the situation will have changed dramatically by the time football returns.
Liverpool will be weaker financially but so too might the clubs who they are looking to negotiate with, meaning that the signing of big-name players is not necessarily off the table. What is certain is that Liverpool, like all professional clubs, will need to make considerable cut-backs to ensure they remain sustainable until fixtures resume.