Real Madrid: Casemiro is a case that needs to be closed quickly
Despite the coronavirus crisis, Los Blancos have eyes on some fresh blood for Zidane's squad, but AS has learned that contract talks for a current star are dangerously on hold.
Real Madrid are making plans for the future in terms of bringing in fresh talent to add to the squad, but their is a crucial element close to home that needs to be taken care of too. That is the renewal of Casemiro's contract.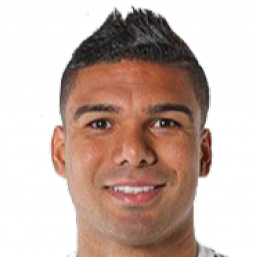 Casemiro importance
The Brazilian's contract ends in 2021 and he is yet to sign an extension to it. As things stand, the midfielder that has been the most used player by Zinedine Zidane will be able to negotiate a move away from the club with whoever he desires as of January. AS has been told that there have been conversations but as the coronavirus pandemic kicked in everything was put on hold.
The discussions over the winter period had most people believing that Casemiro and Real Madrid would put pen to paper to extend this current contract until 2023, but nothing was ever signed. During the negotiation, a significant salary increase was brought to the table based on the importance of his role to the team. It would have moved him into the realms of Sergio Ramos and Eden Hazard, who both side on the level below the best paid player at the club, Gareth Bale (€14.5 million net annual).
As well as his salary boost, the idea was that his release clause would also be bumped up. Despite the crisis stemming from Covid-19 - which many think will bring transfer deals significantly down on recent years - the 200 million euros in the current clause is seen as out of date. To put this in context, Madrid put a €750m clause on Brahim when he signed up fourteen months ago. Other young people like Marco Asensio also have what are seen as 'hands off' clauses (€700m).
Real Madrid players were back at work on Wednesday, although it was a very different beginning to the potential restart of LaLiga for them.