Coronavirus: When will South Africa enter Level 3 of lockdown?
South Africa has been under lockdown since 26 March but according to Minister of Police Bheki Cele, some restrictions may soon be eased.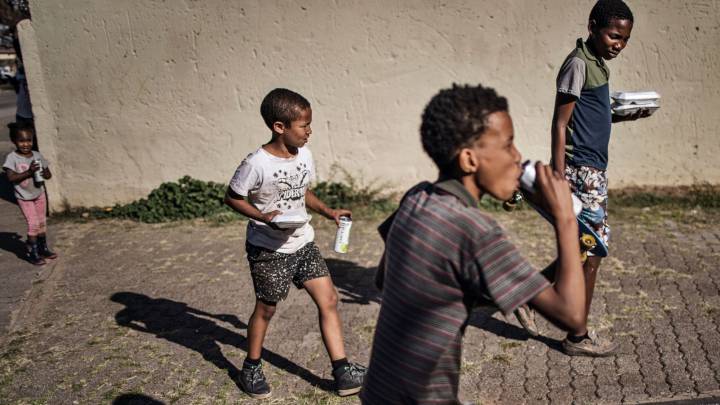 South Africa's first confirmed case of Covid-19 was recorded on 5 March and President Cyril Ramaphosa placed the country under lockdown at Level 5 three weeks later on 26 March. Six weeks on, the country has registered 12,074 positive cases and 219 South Africans have lost their lives due to complications from the virus. However, experts are now saying that the country still has a way to go before infection numbers reach their peak – that could be two, or even three months away.
Imposing a nation-wide lockdown gave our country a strategic advantage. It bought us valuable time to prepare our health system and put in place containment measures. This has slowed transmission and saved lives.https://t.co/PAfn2A5YLb pic.twitter.com/Qx87XtYQKi

— Cyril Ramaphosa 🇿🇦 #StayHome (@CyrilRamaphosa) May 11, 2020
Strict curfew in place in South Africa, cigarettes banned
Ramaphosa lowered the lockdown from Level 5 to Level 4 on 1 May. Food delivery services were allowed to operate but some restrictions, such as ban of the sale of tobacco remained. Other measures include the compulsory wearing of face masks and a strict curfew between the hours of 8pm and 5am. A ban also remained on all domestic and international flights in and out of South Africa.
Now, many businesses are worried that with no end to the lockdown in sight, the economy is heading for a serious downturn. Some have estimated that the country's GDP could shrink by more than 16%.
Minister of Police Bheki Cele has hinted that some restrictions may soon be eased and lockdown downgraded again to Level 3. On a visit to Pietermaritzburg, Cele told reporters, "The committee is discussing the date for Level 3. We will discuss the matter and listen to what advice the experts give us. When we will put it in place? I do not have an answer for that, but time will tell. I cannot tell you right now."
Some restrictions eased under Level 3
The National Coronavirus Command Council (NCCC) will decide when to lower lockdown to Level 3. It would ease restrictions enough to allow people to return to work. According to the guidelines set out by the Department of Health, Level 3 permits all e-commerce services, limited domestic air travel, and the sale of alcohol from 08:00 and 12:00 between Mondays and Wednesdays.
Vehicle sales, commercial construction and laundry and dry-cleaning services will be allowed to resume; and industries such as steel, clothing and chemical manufacturing will be allowed to scale up to 100% capacity. The sale of tobacco will also likely be permitted. Travel between provinces, except for returning to work or funerals, and social gatherings will, however, remain prohibited, and a curfew between 20:00 and 05:00 will stay in place. Everyone will also still be required to wear their face masks when leaving their properties, and maintain a two-metre social distance in all public spaces and transport.
For Level 3 to approved, South Africa will first need to see a flattening of the curve of Covid-19 infections and that might still be a few weeks away.