Second stimulus check: What if Senate rejects $3tn Heroes Act spend?
The Heroes Act, a $3tn coronavirus relief bill that would see eligible Americans receive a second stimulus check, was approved by the House of Representatives on Friday.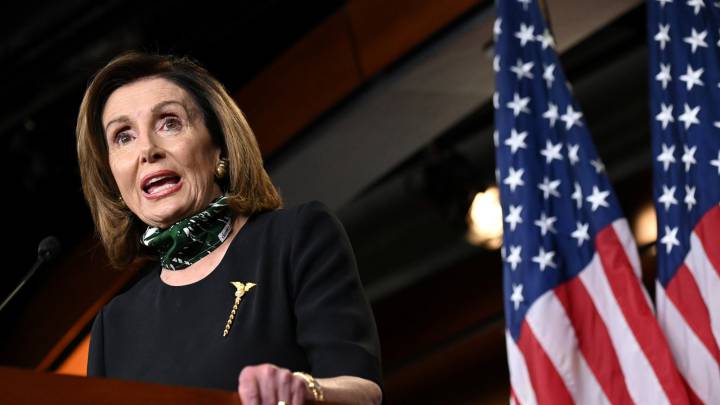 Millions of eligible Americans have been receiving $1,200 stimulus checks as part of the Coronavirus Aid, Relief, and Economic Security (Cares) Act, which was passed in March in a bid to tackle the effects of a pandemic that has hit the US economy hard.
36 million have applied for unemployment benefits since March
Indeed, unemployment has rocketed to levels not seen since the Great Depression of the 1930s, with the latest figures released on Thursday showing that 36 million people in the States have now applied for jobless benefits since March.
For many in the US, therefore, the cash injection provided by the CARES Act stimulus checks will only get them so far: in mid-April, 63% of respondents to a poll conducted by SimplyWise said they would need a second payment within three months.
Second round of checks proposed as part of Heroes Act
With this in mind, House speaker Nancy Pelosi on Tuesday unveiled the Health and Economic Recovery Omnibus Emergency Solutions (Heroes) Act, a $3-trillion relief bill that includes provision for a second round of $1,200 checks.
What's more, the Heroes Act would increase the maximum stimulus amount paid to households with dependent children to $6,000.
See also:
Republican push-back to Heroes Act
However, although it won Friday's vote in the House of Representatives, the Heroes Act looks unlikely to get through the Republican-controlled Senate.
H.R. 6800 - The Heroes Act passed by a vote of 208-199.

— House Press Gallery (@HouseDailyPress) May 16, 2020
Republican senators have described the bill as "dead on arrival" in the upper chamber, while its majority leader, Mitch McConnell, has dismissed the package as "another big laundry list of pet priorities".
"So let me state the obvious," declared John Barrasso, a Republican senator from the state of Wyoming, in reaction to the bill on Tuesday. "What Nancy Pelosi is proposing will never pass the Senate."
Republicans will end up agreeing to some kind of package
However, Business Insider's David Plotz says that even if Republicans don't go for the $3-trillion spend being put forward, they will end up agreeing to a significant second relief package of some sort, particularly with an election coming up later in 2020.
"Given record-low interest rates and the economic catastrophe, economists pretty much agree that massive government spending is the best, and perhaps only, way to prevent a long-lasting depression […]," Plotz explains. "The best thing for Republican electoral prospects in November is a stabilized economy."
He adds: "They'll agree to a big bill - another trillion or two - because they know they can't survive the election without it."
Live coverage of the coronavirus crisis
You can follow the latest developments in the coronavirus pandemic with our daily live blog. We also have a rolling feed dedicated to the United States right here.