Coronavirus UK: What is level three lockdown?
What activities will be permitted during level three of the lockdown as the UK prepares to downgrade the Covid-19 threat from 'severe' to 'substantial'?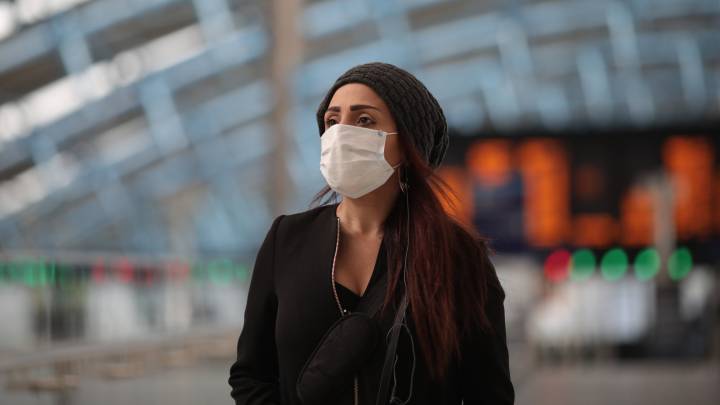 On Sunday, UK Business Secretary stated that Britain will soon be able to move to level three of lockdown. The UK has established five threat levels and is currently at level four.
"Throughout the period of lockdown we have been at Level four," he told a press briefing.
"Thanks to you, people across the country, we have collectively helped to bring the R level down. We are now in a position to begin moving to level 3, in careful steps."
"We have set out the first of three steps we will take to carefully modify the measures, gradually ease the restrictions and begin to allow people to return to their usual way of life while avoiding a disastrous second peak that overwhelms the NHS."
Follow our live coverage of coronavirus news as it breaks.
Question from the BBC's Vicki Young to @AlokSharma_RDG : 'are you guaranteeing that a test, track & trace system for teachers & pupils will be in place by June 1, when many primary school pupils are due to return to the classroom'

Mr Sharma's answer ignores the question pic.twitter.com/bm6XwO0oM6

— Victoria Derbyshire (@vicderbyshire) May 17, 2020
What is level three of the UK coronavirus lockdown?
Level three of lockdown will see the virus threat in the country downgraded from 'severe' to 'substantial', allowing for some social distancing measures to be relaxed.
During level three of lockdown, UK citizens will be allowed to do the following activities (provided they always maintain a distance of two metres from people outside of their households):
- Spend time outdoors, for example, to enjoy the fresh air, sunbathe or have a picnic
- Exercise outdoors for unlimited periods
- Use outdoor sports facilities, such as tennis or basketball courts, or golf courses – with members of your household or one other person from outside the household
- Go to a garden centre
- Estate agents' offices can open with both virtual and in-person viewings permitted
During this phase, several restrictions will remain in place, and the following activities will still be banned:
- Visiting friends and family in their homes
- Exercising in indoor sports courts, gyms or leisure centres
- Meeting more than one person outside the household, except for specific exceptions, such as for funerals, house moves, supporting the vulnerable in emergencies, and to fulfil legal obligations
As Britain prepares to enter level three, the UK government has urged citizens to return to work if they cannot work from home, but to avoid public transport whenever possible.
The five tiers of the Covid-19 Alert System
Level Five (Critical): Covid-19 is spreading rapidly and the health services are overwhelmed. Strict lockdown is required.
Level Four (Severe): Covid-19 epidemic is in general circulation; transmission is high or rising exponentially. NHS is under serious pressure but coping.
Level Three (Substantial): Covid-19 is in general circulation with health services operating at extra capacity. Restrictions remain on the public sector and normal life, but are less severe than during level four and five.
Level Two (Moderate): Covid-19 remains present in the UK, but the number of cases and transmission is low. NHS is operating normally.
Level One (Low): Covid-19 is no longer present in the UK. Public and private sectors can operate normally.