Carlos Vela donates shirt from his last game with Mexico to charity
The last time the Los Angeles Football Club captain represented his country was at the 2018 World Cup in Russia in which Mexico was eliminated by Brazil.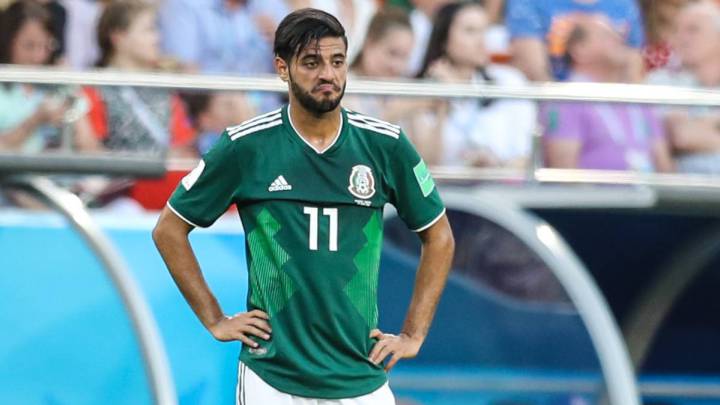 Carlos Vela has donated the shirt he wore at the 2018 Russia World Cup to help the hispanic population suffering during the coronavirus outbreak.
Mexico was eliminated by Brazil at the tournament and as it turned out, that has been Vela's last international appearance for his country. He told 'Contacto Deportivo' on Monday night. "Playing the World Cup is a great accomplishment and it's an honor to be able to represent your country. After playing against a historic team like Brazil, it makes it even more valuable. That was the last time I played for Mexico's national team and I don't know if I will ever do it again".
10

Vela turned 31 in March and after that quarter final defeat to Brazil, he made it clear that he wanted the younger generation to come up and be Mexico's hope in the next World Cup. For him, his main goal right now is to win the MLS Cup.
The Los Angeles Football Club captain made 72 appearances for Mexico and scored 19 goals. His greatest moment with the national team was winning the U-17 World Cup in 2005. "That was one of my greatest accomplishments to win that trophy with Mexico, it also helped my career as a footballer and that moment has taken me where I am right now," said Vela.



MLS
*Update 19 de mayo de 2020
Last year Carlos Vela had one of his best seasons as a professional winning the Supporter's Shield with LAFC, the Golden Boot (league-record 34 goals) and the MVP in the MLS 2019 campaign.