How do social distancing circles work in New York's Domino Park?
As the world comes to terms with social distancing, a park in Brooklyn's Domino Park created specially distanced social distancing circles for users.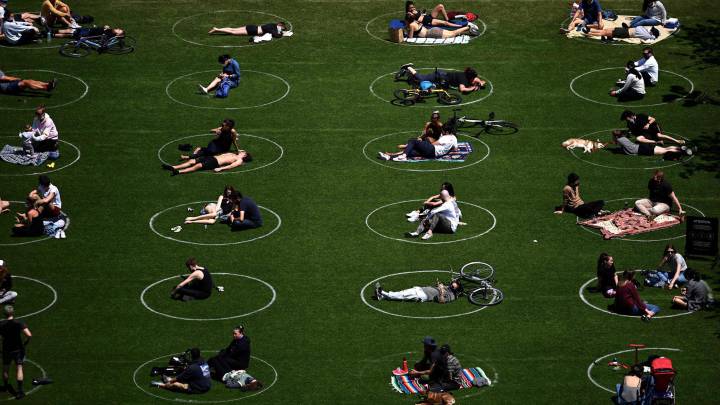 New York State has been one of the hardest hit areas of the United States by the Covid-19 pandemic with over 25,000 fatalities across the Eastern State.
Despite all parks in the city remaining open, visitors must remain six feet apart with all playgrounds, basketball, tennis and volleyball courts are closed, and in some cases completely locked.
Based in Brooklyn, Domino Park is a 6-acre privately owned public park in the Williamsburg neighbourhood of the borough in New York City and has been in the headlines following the parks' innovative measure for ensuring that visitors observe social distancing.
Park-goers were surprised to see circles painted on the grass surface recently as a measure to ensure patrons kept the requisite distance as recent good weather in the Big Apple saw people flock to the riverside beauty spot.
The design, which was created last week features a series of white circles applied with chalk paint onto areas of artificial grass marking out circles for groups or individuals to sit inside ensuring that social distancing of six feet (1.8 metres) is observed.

see also: