Clausura season cancelled; what next for Liga MX?
On Friday morning, after hours of discussions, the majority of the Liga MX's club owners voted in favour of cancelling the season after 11 games due to the Covid-19 pandemic.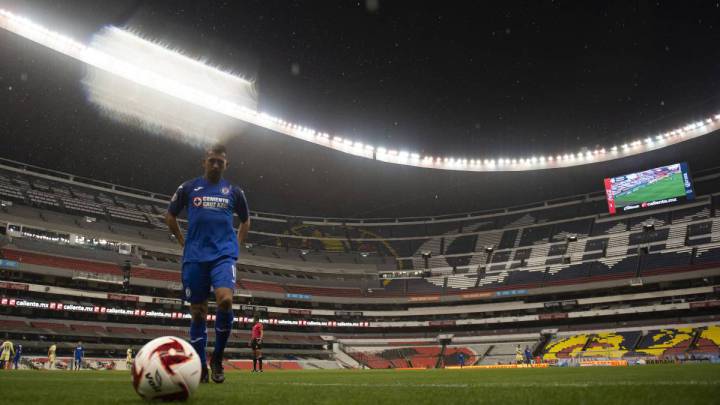 After weeks of speculation, on Friday, the Liga MX decided to cancel the 2020 Clausura season as a result of the coronavirus pandemic. The majority of the clubs didn't want to risk the health of their players and the public, but a few owners were open to continue playing in spite of the Covid-19 outbreak in Mexico.
With the season over, all 18 top flight clubs will be focusing on other matters - renegotiating player's contracts, television rights and sponsorship deals. All of those issues played a big role in persuading club owners to call off the current season and plan the 2020 Apertura tournament.
Since the outbreak started in Mexico, many club owners started to open talks with players whose contracts will need to be modified due to the current situation. Owners want to cut wages next season because of the economic impact they have suffered during the pandemic and with the cancellation of the current tournament.
Initially, the majority of the players were against the idea of taking a salary cut during the outbreak but the situation has changed following Friday's decision. Owners will negotiate the contract of each individual player, but it is expected that most will take a 20 to 30 percent pay cut next season.
At the start of April, all of the Liga MX team's announced a reduction of their players salaries in order to pay other club eployees. First team saw a reduction in their salary because generally, around 50% of a club's income goes directly to them.
TV and sponsorship deals
Once clubs finish negotiating players' contracts, they will then have to discuss television rights for the 2020 Apertura season with their respective sponsors. Now that the current season has been cancelled, TV broadcasting rights will obviously be affected for the immediate future.
In general terms, the revenue of the 18 Liga MX clubs consists of 50% from television rights, 25% sponsorship deals and 25% from ticket sales and consumption from home games.