Michigan Governor extends stay-at-home order until 12 June
Michigan Gov. Gretchen Whitmer extended Michigan's stay-at-home order and also the state of emergency until 19 June to avoid a second wave of Covid-19.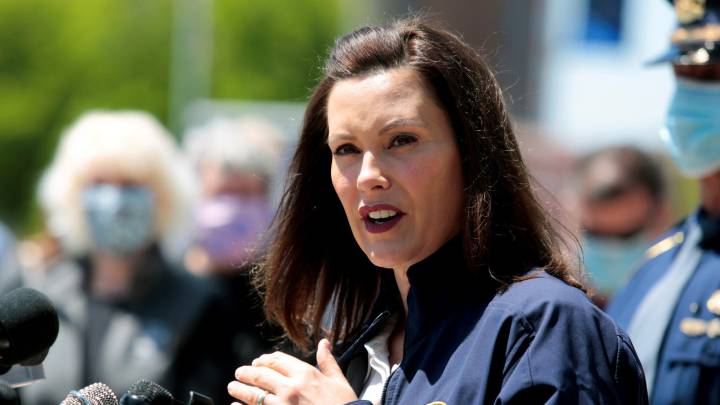 As of the morning of 23 May, the state of Michigan had a total of 53,913 confirmed coronavirus cases with 5,158 deaths and Wayne County has become its epicenter. A few days ago Michigan's Gov. Gretchen Whitmer decided to ease some of the restrictions that had been placed as the curve seemed to be flattening.
Michigan stay-at-home extension
This lifting of measures meant that groups of ten of fewer could gather outside and for many this was welcome news for those getting ready for Memorial Day weekend. But on Friday Whitmer extended Michigan's stay-at-home order until 12 June and the state of emergency until 19 June.
This is her fifth extension of a mandate that is not sitting well with Republican lawmakers and president Donald Trump who want states to reopen the economy as soon as possible. Whitmer said the decision is about avoiding a second wave of coronavirus in Michigan.
"If we're going to lower the chance of a second wave and continue to protect our neighbors and loved ones from the spread of this virus, we must continue to do our part by staying safe at home," the Democrat Governor said.
"If we open too soon, thousands more could die and our hospitals will get overwhelmed. While we finally have more protective equipment like masks, we can't run the risk of running low again. We owe it to the real heroes on the front lines of this crisis, our first responders, health care workers and critical workers putting their lives on the line every day, to do what we can ourselves to stop the spread of the virus," she said.
Not only is Gretchen Whitmer going around the state legislature with her stay at home orders, now she is going around the people of Michigan by announcing extensions after hours on a holiday weekend.

The only thing she is trying to keep safe is her political career.

— Laura Cox (@MIGOPChair) May 22, 2020
The move came a day after a court ruled Whitmer had the authority to keep Michigan under a state of emergency without approval from lawmakers after Republican's had legally challenged her order.
Her decision goes hand-in-hand with the White House's health expert, Anthony Fauci, who has been disagreeing with president Donald Trump stating that reopening the economy too soon could bring a second wave of Covid-19 and many more could die.