Where can I see Memorial Day Fireworks in the US?
One of the most important holidays in the United States has been affected by the coronavirus pandemic as many places remain close and social distancing guidelines are being implemented.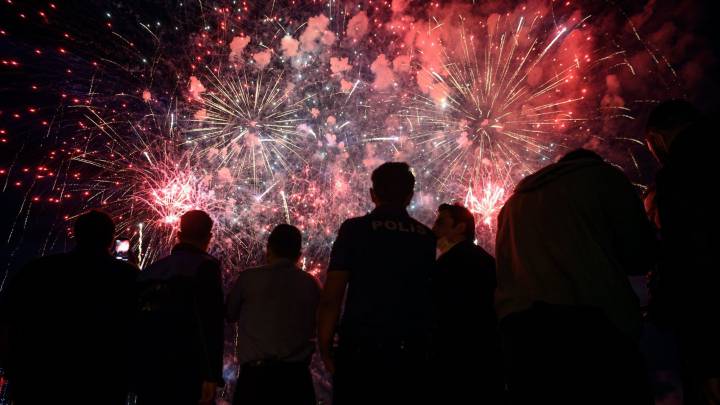 Memorial Day is celebrated on the last Monday of May in the United States, honoring members of the U.S. Armed Forces who gave the ultimate sacrifice following the Civil War. It was originally known as Decoration Day and it became an official federal holiday in 1971. Many Americans celebrate Memorial Day by visiting cemeteries or memorials, holding family gatherings or participating in parades.
As we are currently living through the coronavirus pandemic, practicing social distancing and avoiding gatherings of ten or more people, this year's celebrations will be very different.
Fireworks have been a big part of Memorial Day celebrations in the United States. And while most activities and events for this weekend have been cancelled across the country due to coronavirus, some residents in Texas, the first state to reopen its economy as of 1 May, will be able to enjoy the traditional fireworks display.
Coronavirus US: follow our live coverage.
Memorial Day fireworks in South Padre Islands
Residents and visitors in the coastal city of South Padre Islands will be able to celebrate Memorial Day weekend with scenic views and fireworks shows. The annual summer fireworks show started this weekend and Clayton's Beach Bar and Grill is sponsoring fireworks displays over the Gulf of Mexico every Friday and Saturday night throughout the summer.
"There's nothing like fireworks to deliver that sense of celebration for visitors," SPI Convention and Visitors Bureau executive director Ed Caum stated in a press release. "As more of our Island businesses open, we are the safe, beautiful destination for Texas families."