New York sports teams given green light to return to training
New York became the epicenter of the coronavirus pandemic in the United States and after the curve flattened the government gave teams permission to return to training.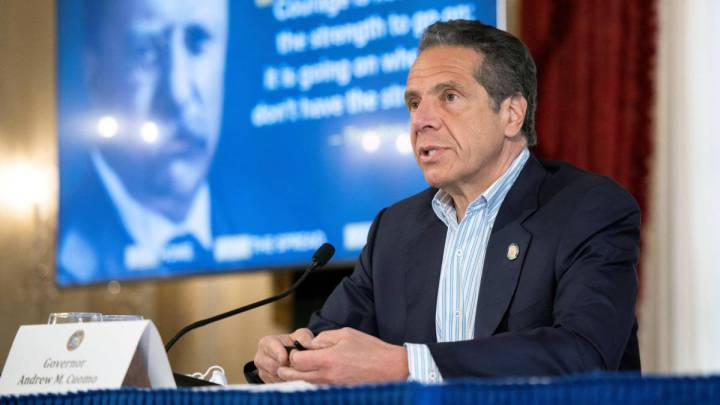 After more than two months of fighting against the coronavirus pandemic, the Gov. of New York Andrew Cuomo has given the green light for sports teams to resume training. The Empire State rapidly became the epicenter of the pandemic in the United States but now they are finally seeing the light at the end of the tunnel.
During a press conference on Sunday morning Cuomo said that professional sports leagues can begin holding training camps in New York, as leagues work on their individual plans to resume amid the Covid-19 pandemic.
"Starting today, all the New York professional sports leagues will be able to begin training camps, I believe sports that can come back without having people in the stadium, without having people in the arena, do it! Do it! Work out the economics if you can. We want you up. We want people to be able to watch sports to the extent people are still staying home.
"It gives people something to do. It's a return to normalcy. So we are working and encouraging all sports teams to start their training camps as soon as possible, and we'll work with them to make sure that can happen," said Cuomo during a press conference at Jones Beach Theater in Wantagh.
MLS, NBA, NHL and MLB set to return to training
On Friday the Yankees and Mets were expected to resume spring training at their respective sites in Florida ahead of the beginning of the 2020 Major League Baseball season that was postponed due to the Covid-19 outbreak.
Some National League Basketball teams have been reopening their practice facilities as the league works on a plan to resume the campaign, but the Knicks and Nets were unable to train until now. It was reported that Knicks players left for other states after the NBA was suspended in March.
The new regulations will allow the Major League Soccer team New York City F.C. to join the 20 other teams who have resumed training sessions as of 6 May and the 2020 season seems to resume after 8 June. The only five clubs who are yet to resume training camp are Chicago Fire, D.C. United, New England Revolution, San Jose Earthquakes and New York Red Bulls. Meanwhile, the National Hockey League is planning a 24-team playoff for the summer.