Stimulus check US: why California has received the most payments
Just under $260 billion has been sent out in coronavirus Economic Impact Payments, with California the state to receive the most money.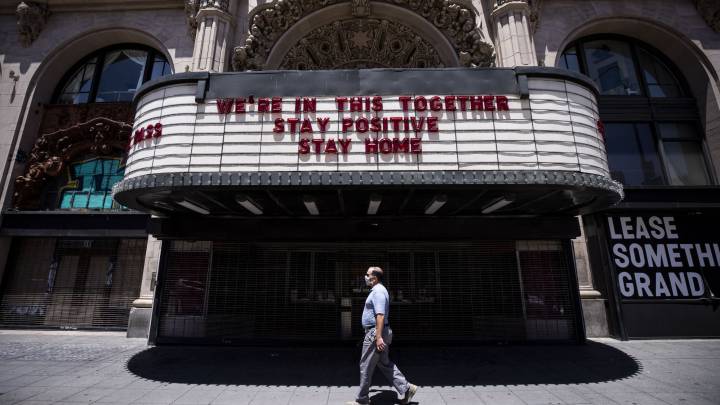 Nearly $260 billion has been paid out in Economic Impact Payments (EIPs) in the United States since the scheme began in April, with California the state to register the highest overall amount in stimulus checks.
Under the CARES Act, a $2.2tn coronavirus relief bill passed in March, eligible Americans have been receiving checks of up to $1,200 (plus $500 for dependents aged 16 or under) to help them cope with the financial effects of a pandemic that has seen almost 39 million people file for unemployment benefits in the last two months.
California: most populous state gets most in stimulus checks
According to figures released last Friday by the US Treasury Department and the Internal Revenue Service, a total of $27,897,283,972 has been sent out in stimulus checks in California - just over $6bn more than in the state of Texas, where the second-largest overall sum has been doled out.
California's position at the head of the country's list of beneficiaries reflects the fact that it is, by some margin, America's most populous state. Indeed, as is noted by financial specialists Forbes, the top five states in the payment rankings are, in the same order, America's biggest by population.
Top five states by population
Top five states by EIP money
California: $27,897,283,972
New York: $15,034,060,259
Pennsylvania: $10,596,406,088
By the same token, America's smallest state in terms of population - Wyoming, which has just under 580,000 residents - has accounted for the lowest EIP outlay, with claimants receiving a total of $408,905,666.
You'll find the full list of state-by-state stimulus check payments here.
Second stimulus check in the pipeline?
With numerous polls showing that many in America will need more than one stimulus payment, the $3tn HEROES Act, which was passed by the House of Representatives earlier in May, proposes another round of checks of up to $1,200.
However, the Democrat-backed bill is facing opposition not only from Republicans in the GOP-controlled Senate, but also from the White House.
Nevertheless, Donald Trump has offered cause for optimism that people will receive a second payment of some description in the future. "I think we're going to be helping people out" and "getting some money for them", he told reporters last week.
Live coverage of the coronavirus pandemic
You can stay up-to-date with the latest developments in the coronavirus crisis by following our global live blog. We also have a dedicated rolling feed for the United States.