Major 'changing of the guard' at Real Madrid set for 2022
Seven established first team players will see their respective contracts expire on 30 June (2022): Carvajal, Varane, Nacho, Marcelo, Isco, Bale and Karim Benzema.
In recent years, only the Eden Hazard acquisition has seen the Santiago Bernabéu club pay more than a 100 million euro for a new signing with a wind of economic change blowing through the offices at the club from the Spanish capital. A major upheaval in personnel is anticipated in 2022 with veteran first team players, Carvajal, Varane, Nacho, Marcelo, Isco, Bale and Benzema all out of contract. All were instrumental in recent Real Madrid Champions League successes as were Modric, James, Lucas and Sergio Ramos who will see their deals expire in 2021. It unlikely that all these individuals will leave the club but it's clear that a generational overhaul is soon to happen at the club.
New strike-force
Kylian Mbappé is still well at the top of the 'wanted list' for club president Florentino Perez  with the striker's deal at PSG set to run out in 2022. Madrid's strategy is to make a swoop for the player next season when one year remains on the deal. The Parisian side will attempt to renegotiate terms with the 21-year-old with Madrid waiting in the wings, poised to pounce should both sides fail to reach an agreement.
Central midfielder Fede Valverde has enjoyed a fine season with the Uruguayan offering an alternative to the ageing Luka Modric and his success points the fine work of the club's development system. Isco is out of contract in 2022 and the likes of Odegaard, Camavinga or Fabián Ruiz have been cited as heirs to the central midfield throne with the returning from injury Marco Asensio also anxious to stake a claim for a future at the Santiago Bernabéu.
Defensive concerns
The bulk of the players out of contract in 2022 are defenders with it likely Marcelo will move on given his age with a natural successor in place in Mendy. At right back, Dani Carvajal will be 30-years-old come June 2022 and Moroccan international Achraf is the Spaniard's heir to this position which has been compounded after his impressive loan spell with Borussia Dortmund.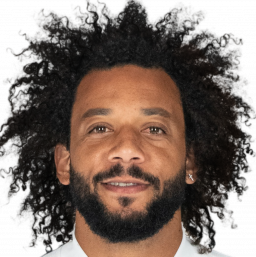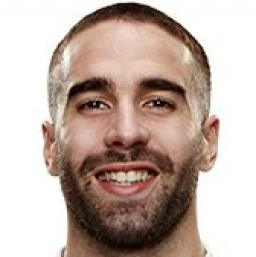 Varane and Nacho will be 29 and 32 respectively come 2022 with 22 year old Militao a natural successor at centre back. Club captain Sergio Ramos' deal is over in 2021 and negotiations have yet to commence in trying to secure an extension for the veteran defender. RB Leipzig's Dayot Upoecampo is a name that has recently been linked with a move to the Spanish capital as plans to a new post-2022 era for the club are very much on the radar.