CORONAVIRUS
New York state reopening: CDC guidelines for offices
Andrew Cuomo has announced the re-opening of New York and the CDC have sent out guidelines for social distance to avoid the spreading of coronavirus.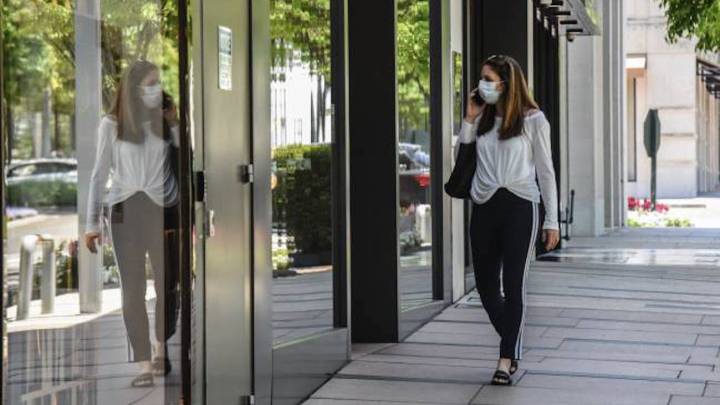 New York's Governor, Andrew Cuomo, has announced that New York City will re-open on June 8th with several other regions entering Phase 2 of de-escalation. He sent out a warning during the announcement too, however, and reminded citizens that it is not a return to normal life as we knew it. He has also explained the logistics behind the re-opening of the state.
"Remember that reopening does not mean that we're going back to the way things were," Governor Cuomo said. "Life is not about going back. Nobody goes back. We go forward. And it's going to be different. This is about reopening to a new normal — a safer normal. People will be wearing masks and people will be socially distanced — it's a new way of interacting, which is what we have to do. Wear a mask, get tested and socially distance."
With the re-opening comes the return to work for many people. The Center for Control and Prevention of Diseases have sent out guidelines on how to disinfect offices spaces and the general accepted behaviour to avoid spreading the coronavirus.
The CDC's list of frequently touched surfaces and objects to disinfect
tables,
doorknobs,
light switches,
countertops,
handles,
desks,
phones,
keyboards,
toilets,
faucets and sinks,
gas pump handles,
touch screens, and
ATM machines
CDC social distancing guidelines for offices
They have also been sending out infographics and posters to help people understand their 'new normal' way or living and working. They says employers should consider erect plastic shields around desks if they can not adhere to social distancing requirements and they should bar any public seating.

"This guidance is intended for all Americans, whether you own a business, run a school, or want to ensure the cleanliness and safety of your home," say the CDC. "Reopening America requires all of us to move forward together by practicing social distancing and other daily habits to reduce our risk of exposure to the virus that causes COVID-19."
New York was the worst-affected state with almost 30,000 deaths so far. New Jersey is next with just over 11,000.