Arturo Vidal: "I want to win my ninth consecutive league title"
The Chilean has been part of a league title-winning side every year since 2011 - four Serie A titles with Juve, three Bundesligas with Bayern and LaLiga with Barça.
Arturo Vidal is more excited than most that LaLiga is about to resume. In an interview with the Barcelona's media department, the Chilean midfielder pointed out that he has been part of a league title-winning side in each of the last eight seasons and he couldn't be in a much better position to continue that trend and make it nine leagues in nine seasons. "These 11 games are going to be 11 finals and while we know that they will be very difficult. We have to trust ourselves, we have to think about winning and also doing it in the best way," he said.
Vidal's collection of league winners' medals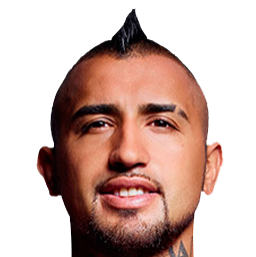 "For me, it would be a dream to win nine leagues in a row, because achieving a record with that many titles is very difficult. I still feel good and will continue fighting and winning trophies. Few players in history have done this and I'm proud. I hope to win the 9th here with Barça," said Arturo, recalling that since he signed for Juventus in 2011, he has won four straight Scudettos, three Bundesligas with Bayern Munich and LaLiga, last year with Barcelona.
However, playing out the rest of the season behind closed doors will be a new experience - and one he hopes won't have a negative influence on the team's title chances: "I like to connect with the public, it feels good and it gives me great joy and enthusiasm, but we have to adapt and take advantage of all the training sessions we've had to achieve our goals," he explained.
One happy outcome of the break in competition is that it has given Luis Suárez time to make a full recovery from injury. The Uruguayan had spent almost four months on the sidelines but is now ready to return: "For us it is very important that Luis and the other injured players recover, because it will be two intense months with many games to play in a short space of time. We need to be at 100% for the two competitions we have left," he continued. "I know the players are all well and have a great desire to win. We have all come back to training in very good physical condition, having prepared at home. We can't all be together yet, but hopefully soon".