George Floyd death: what are the charges for third-degree murder and manslaughter?
Following the death of George Floyd, police officer Derek Chauvin has been charged with third degree murder, a charge that only exists in Minnesota and two other states.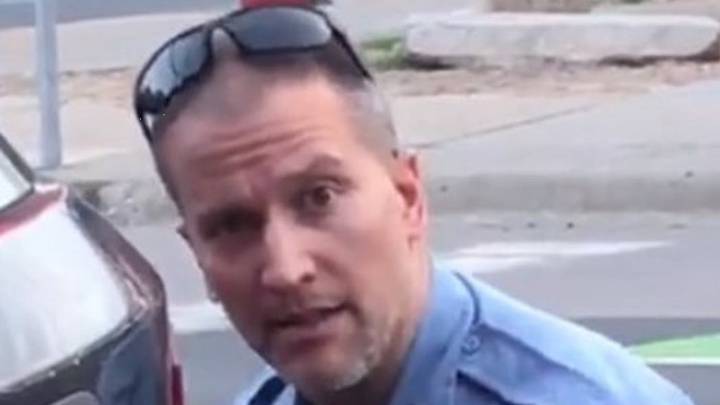 Following the public backlash that has now escalated into riots across the United States, Minneapolis police officer Derek Chauvin has been charged with third-degree murder and manslaughter of 46-year-old George Floyd.
After footage emerged of the Chauvin kneeling on the neck of Floyd, who subesquently died after telling the officers on the scene that he could not breathe, the 44-year-old police officer was fired earlier this week.
A few days later, on Friday, the state's bureau of criminal apprehension took Chauvin into custody, where he faces charges of third degree murder and manslaughter. Although Hennepin county attorney, Mike Freeman, said "there may be additional charges later", with Floyd's family saying they expected a first-degree murder charge.
Freeman said that the case has moved at "extraordinary speed," noting it's the fastest the county has ever charged a police officer.
"I'm not insensitive to what's happened in the streets," Freeman said when asked if public outrage led to the expedition the charges. "My job is to do it only when we have sufficient evidence, we have it today."
Follow latest updates on the George Floyd case and the protests across the United States.
What punishment could Chauvin face under the current charges?
Most states classify murder as first or second degree, however Minnesota is one of a three states (along with Florida and Pennsylvania) where prosecutors can consider the lesser charge of third-degree murder.
Under Minnesota law, third-degree murder is defined as "caus[ing] the death of another by perpetrating an act eminently dangerous to others and evincing a depraved mind, without regard for human life" but without intent to kill. The offense carries a sentence of no more than 25 years or a fine of no more than $40,000, or both. However, sentencing guidelines normally recommend 12-and-a-half years for a conviction on the third degree murder charge and four years for manslaughter.
The higher murder charges in Minnesota require that a person plans and willingly carries a killing or has the intention to kill in the spur of the moment.