Real Madrid: Zidane's attacking hand to be played
Hazard, Asensio, Benzema, Bale and Vinicius. Los Blancos' manager may have a few surprises up his sleeve as he takes his squad into the LaLiga run-in.
The post-Covid-19 hand has finally been dealt to Real Madrid manager Zinedine Zidane as he heads into game 200. It's not a bad spread of cards in front of him, a flush of white, but how he selects to play them remains to be seen but when he does, it will give us a good idea of his thinking for the rest of the run-in. Gareth Bale, Karim Benzema, Vinicius Jr and the unlikley wild cards of Marco Asensio and Eden Hazard provide plenty of food for thought.
Live coverage of Real Sociedad vs Real Madrid
Real Madrid attacking options 
Already discarded for the return to action against Eibar are Jovic and Mariano, while a recent injury to Lucas Vázquez means that he too is missing. From the five options, though, it remains to be seen in what combination they are laid out, whether as an attacking pair or as a potential more potent three. Let's consider each of the plays…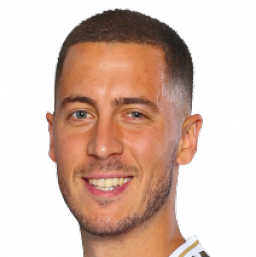 Hazard
Available again after 113 days out though injury. It seemed that the relapse in his ankle injury had kissed the Belgian's hopes of playing any more of his debut LaLiga season goodbye. But, thanks to a coronavirus pandemic that no one would have wished on the world, he has become potentially a title-winning additional to Los Blancos.
It has been suggested that he is almost certainly not yet at his peak, matches are required for that, but he returns fit, and like everyone else is champing at the bit to get going again. The former Chelsea star did not explode onto the scene after making his move to Madrid - one goal and five assists in 15 games -but he will be looking to put that behind him as he is handed a second chance to be the ace up Zidane's sleeve.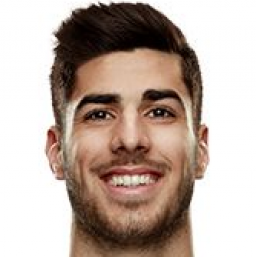 Asensio
Another unexpected bonus. After a serious injury to his knee during the 2019 preseason tour in the US, Marco underwent surgery on 7 August and was not expected to feature in the rest of the season. The enforced postponement to the season has, just like with Hazard, provided a welcomed opportunity for the young Spaniard, who'll also be grateful not to have missed out on the Euros planned for this summer.
The boy from Mallorca has had time to meticulously comply with all the stages of his recovery and is now fully available for Zidane to play. A front three composed of Asensio, Benzema and Hazard appeared to be the tempting choice from the French coach ahead of the season. It's possible that we will get to see it once again very soon.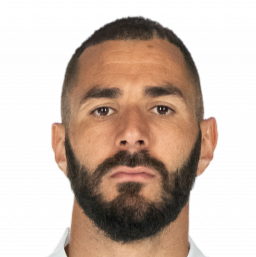 Benzema
He is the glue that unites everything in Madrid's attack, and has been for some time. His scoring stats have unsurprisingly improved since the departure of Cristiano Ronaldo two seasons ago, moving from 19% of Madrid's goals to 30% last season and 24% this campaign to date.
It's certainly an improvement although there are still question marks about if it is enough of a return in that position and for a club like Madrid. Possibly as part of a fully firing trio with Hazard and Asensio we will see another step forward from the French striker.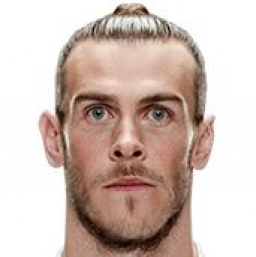 Bale
The enigma of this Madrid side, Gareth has had tongues wagging since he arrived, initially with fervent anticipation and later of frustration and disappointment. The Welshman was the author of important, and stunning, goals that have handed titles to the club - the Copa del Rey Bartra sprint and Champions League final moments against Atlético and Liverpool come to mind. His contract runs until 2022 and he collects more than anyone else as 14.5 million euros net arrives each year.
Last summer had him closer than ever to a Bernabéu departure, at best a bench player under Zidane, but Asensio's injury changed his hand. Bale did not take advantage of that opportunity, scoring just three goals and providing two assists in 18 games. However, when the players rejoined after the recent break Zidane spoke to him to explain that he had the same chances ahead of him as anyone else. In fact, much of the recent noise suggest he could be a starter against Eibar.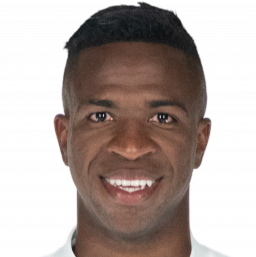 Vinicius
The young Brazilian has been one of the brightest sparks in the campaign for Los Blancos despite his lack of accuracy in front of goal, which many believe will come. His youthful exuberance is a positive for Zidane in what is going to be a busy full weeks and he will certainly be looking to shine in any opportunity given in the 11 games.
Unfortunately for the youngster, his performances in white have been best coming down the left wing, and it is there that the returning Hazard is almost certainly going to be used. Zidane's choice of combinations is unlikely to see the two dribblers on the field together too often, although if he can take his chances, the coach may have to find a way.