What happens if I forgot to file unemployment in New York on Sunday?
The New York labor department's website explains how you can go back and file for previous weeks of unemployment if you forgot to do so on Sunday.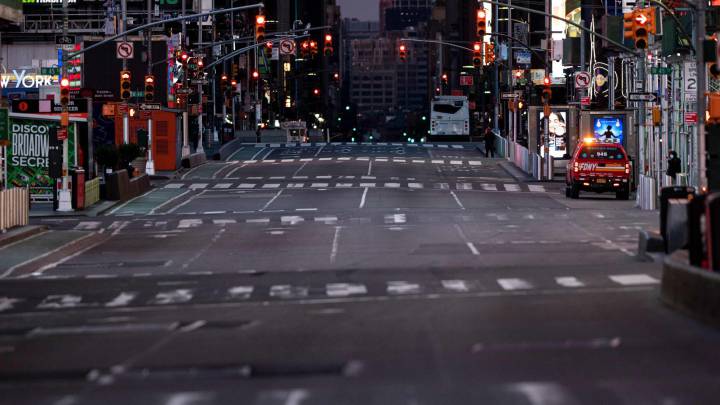 In March, the CARES Act was signed into law with millions of Americans receiving stimulus checks. The unemployment rate rose substantially since the beginning of the outbreak and the US have also been providing increased benefits to those who have lost their jobs.
Some states, such as New York, have been hit particularly hard by the coronavirus and unemployment as a result. Tens of thousands of New York residents have been scrambling to apply for various benefits and with everything that is going on, some did not claim on time.
According to New York's website, "an unemployment week runs Monday through Sunday. If you wish to claim benefits for a week of unemployment, you have from the Sunday date at the end of that week through the next Saturday to do so."
But what happens if you failed to claim on time? Are you able to go back and claim for past weeks. The answer is yes according to the same government website.
The official New York labour website says:
'You can request credit for a period of time that you did not claim using the UE secure email. Or you can send your request by regular mail or by fax. To submit by mail, send to: New York State Department of Labor, P.O. Box 15130, Albany, NY 12212-5130. To fax your request, send it to 1-518-457-9378. For all requests, include the beginning and ending dates of the time period for which you want to claim benefits and the reason you did not claim benefits then. If you send your request by regular mail or fax, include your name and the last four digits of your social security number. We will review your request and determine if a credit can be made. This can take up to six weeks. During this time, continue to claim benefits for any week(s) you are unemployed. Also, it is very important to respond right away if we call or write to you to ask for more information.'
If you are having any other problems regarding payment, perhaps you are not claiming every week. If you did not receive your payment, you need to go back online or call to certify each week, according to the NYS Department of Labor.
You can call these numbers for further assistance:

1-888-581-5812 for traditional unemployment insurance.
1-833-324-0366 for pandemic unemployment insurance.